Using CREW time to ski
New COVID-19 guidelines and restrictions in place have changed many parts of everyone's lives dramatically. From having to always bring a mask when leaving the house to being requested to modify events to meey CDC regulations, it can be hard to adjust. More specifically, with ski season only three weeks away, many AHS student's have concerns regarding the restrictions Ski-Co is rumored to place on local ski passes.
Aspen Skiing Company is said to be placing restrictions or "black-out" dates on Aspenites ski passes to make room for tourists on the mountains. The goal of this restraint is to free up space on the mountain (already only at 50 percent capacity) for higher paying customers, supporting Aspen's main revenue source throughout the winter. For instance, over Christmas break, the main holiday days will be strictly for tourists to ski and snowboard. another rumored restraint would be tourist-only skiing on the weekends. This poses the biggest problem for AHS students who attend school the whole business week and only have free time to ski on the weekends. For more information regarding lift tickets or blackout dates visit: https://www.aspensnowmass.com/.
Although maintaining Aspen's economy through tourism is important for all, the potential scenario of not being able to ski all the time can be frustrating and upsetting. When initially assessing this dilemma, solutions to this problem seem impossible to find, but this is not the case. Students working alongside the AHS administration could fix this potential worry.
Utilizing the CREW/Club meeting block on Tuesdays and Fridays to allow students and teachers to ski for a few hours would work well as a solution, due to little true instructional hours occuring during time. When students don't have club meetings or the CREW class doesn't have an agenda, this time can be used to allow students to leave early to ski. If that avenue does not work, CREW could even be incorporated into this plan by making class trips to the mountain. Students being able to connect and meet new ski buddies within their groups could be great for the social and emotional health of students during COVID times. Although those are just a few solutions to a potential problem facing AHS students, a suggestion can lead to action and more ski time for teens.
Leave a Comment
About the Contributor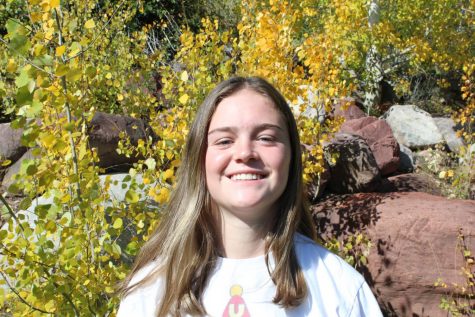 Jenny Ellis, Editor-In-Chief
Jenny Ellis is a Senior at AHS. She is in her third year as a writer for the Skier Scribbler and first year as an EIC. She likes to ski, play soccer, skateboard,...