Seniors' Last Month of High School
The final quarter for the class of 2022 is filled with a multitude of events and emotions. As four years of high school come to a close, it is a busy and potentially stressful time. College decisions, IB exams, and senioritis, among other things, fill the minds of the Senior Class. It can be hard not to give up or lose sight of what is most important during the months of April and May: the final push before the long anticipated reward of graduation.
In this last stretch of time, it is important to not only take time to try and finish classes strongly, but also to enjoy the company of your friends and the stretch of high school. Finding time to take a step back and take it all in is of the utmost importance, as seniors will never get to be a 'high schooler' again. Before starting a new chapter in life, whether it be a gap year, enrolling in college, or finding a job, slow down and enjoy 'now'.
Nadia Debska, a Senior, has been trying to find balance by keeping up with schoolwork and hanging out with friends.
"In the last month of high school it's been important to me to prioritize college related work while also being with my friends because I want to spend as much time with them as possible before college. It's also been important to me to spend time with my family and putting effort into the relationships I have with them," Debska said.
Ashli Slesinger, part of the class of 2022, finds it is most important to enjoy the last few months of high school after years of work.
"I think that after the last three and a half years of working hard, seniors deserve to take some time for themselves before heading off to their post graduation plans. I want to spend as much time with my friends and family in Aspen before it's time to leave," said Slesinger.
Franny Yturri, an AHS Senior, is taking the last part of high school to build on friendships before leaving for college.
"I think it is important to maintain relationships with friends and fully try and absorb my last few months living full time in Aspen. I'm excited for summer so I don't have to worry about school or getting good grades," Yturri said.
Leave a Comment
About the Contributor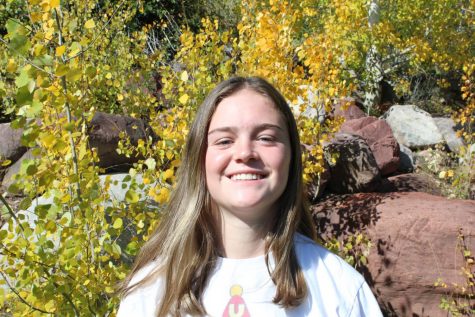 Jenny Ellis, Editor-In-Chief
Jenny Ellis is a Senior at AHS. She is in her third year as a writer for the Skier Scribbler and first year as an EIC. She likes to ski, play soccer, skateboard,...