Flying High as an Eagle
Huggard will be first girl in RFV to earn highest BSA honor
Only 8% of all members of Boy Scouts of America (BSA), earn Eagle Scout, according to BSA data in 2019.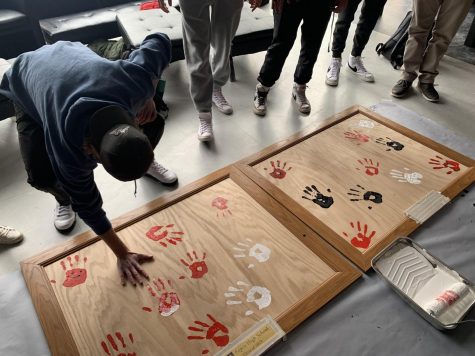 Eagle Scout, the highest rank attainable in the BSA, requires 21 Merit Badges, serving at least 6 months as an active member of the troop and an additional 6 months in a leadership position, passing a board of review, attending a ScoutMaster Conference, and showing dedication to the Scout Oath and Law, which consists of 12 rigorous character traits each Scout must follow.
Aspen High School Senior Lilly Huggard will join this elite group later this month, as well as becoming the first Sea Scout in the RFV. Huggard was inspired by her brother to work towards these achievements.
"I got into it about, I want to say four years ago," Huggard said. "As I was reaching my 18th birthday, I knew I wanted to get Eagle, especially since my brother has been pushing me for it too since he never got his. I've gotten so much support from my troop leader and my friends."
Earning Eagle Scout culminates in the final capstone Eagle Project in the community. Huggard is dedicating her Eagle Project to AHS' class of 2023 as a solution for recently lost senior traditions.
Until this year, the pinnacle of any AHS student's high school career was enjoying the Boat, a wooden structure that represented a right of passage and could only be touched as a Senior, and was also used for performances. In 2021, Seniors used personal photos, quotes and designs to celebrate the privilege of sitting on the Boat. The Yellow Brick Road, the famed path of yellow tiles that ran through the commons that traditionally only Seniors could cross, was also removed with the Summer 2022 renovation and installation of new floors at AHS.
The Seniors were in need of a new emblem, so Huggard came up with a plan: a project that would hang in the commons and memorialize the class of 2023 using their handprints.
"Since we didn't get to do something like that [previous senior traditions], I wanted to do something," Huggard said. "We could do it together for people to see it and look forward to in the next years."
On December 15th, 12th-grade students printed their hands onto the new senior painting.
"I wanted to hang it up near the Senior area in the commons or somewhere so that everyone could see it. And hopefully that would be enough room for a tradition to start for all the next Seniors," Huggard said. "I worked really hard on it and I'm really liking how it's done."
Leave a Comment
About the Contributor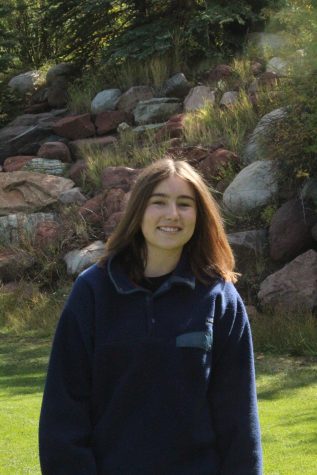 Harper Axelman, Editor-in-Chief







Harper Axelman is a senior at AHS and this is her third year writing for The Skier Scribbler. She enjoys spending time outside, skiing, and...