AHS Plumbing Causes Flood Over Winter Break
AHS' plumbing issues are known for causing disgusting smells and freezing cold science rooms. On December 18th, Sunday morning, a broken pipe caused Kate Corn's classroom to flood.
Why has this become an ongoing problem? John Martinez, Aspen School District Director of Facilities, goes in-depth on what exactly is happening.
The pipes in the school broke over winter break, causing the flood as workers came in during that time to fix the problem.
"The boilers start heating the building, which in turn is heated by air handlers, which controls the flow of the air that's inside. We didn't realize that it wasn't working, so it opened up," Martinez said.
The school is starting to rack up charges with new expensive plumbing in the High School.
"It was gonna cost me about $100,000 to fix the pipe that broke," Martinez said. The high school isn't the only one experiencing plumbing issues. "It also happened in middle school. The exact same thing almost, but same concept," Martinez said.
Many students are concerned with the heating in the building as it is often too hot or cold.
"You have all the heat now; we have all we need, everything in that system is working," Martinez said. There are three systems that work with that system. There's the heat exchange, which is for the domestic hot water, showers, and bathrooms. The kitchens all have boosters. They're all sanitized, so I don't have to worry about them as much as I worry about trying to take a shower." Martinez explained.
Although the events of December 18th flooded teacher Kate Corn's room, her room has since then been cleaned, and it is back to its full classroom potential. We as a school owe a tremendous thank you to all the workers who took their time to take care of the school and made it a place we, as students, can learn.
Leave a Comment
About the Contributors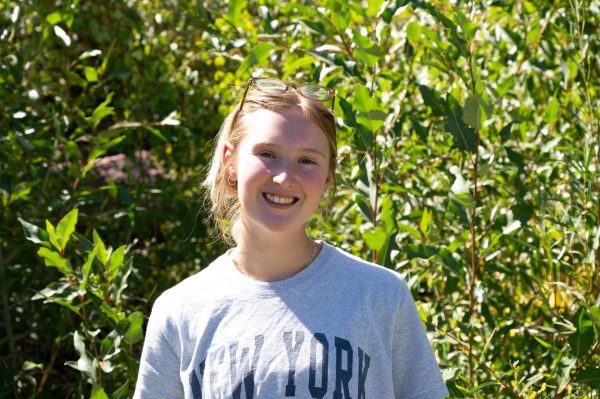 Stella Iverson, Editor-in-Chief
Stella Iverson is a senior at AHS. This is her fourth and final year writing for The Skier Scribbler. As an Editor-in-Chief, Stella is excited to bring...