Red Rocks – Much More than Music
Sitting at approximately 6,450 feet of elevation and located 15 miles outside of Denver, Colorado lies Red Rocks amphitheater. Many well-known artists have performed live at Red Rocks Park and Amphitheatre such as Stevie Nicks, The Beatles, and John Denver. Although Red Rocks deserves to be recognized for much more than its extraordinary concert venue, it is the heart of music in Colorado.
Red Rocks Park and Amphitheatre opened in 1941 to the public. 50,000 cubic feet of rocks and dirt were removed in order to create the current seating. With a seating capacity of over 9,500 people, there isn't a single seat with a bad view of the stage. Burnham Hoyt, the architect of Red Rocks Amphitheatre, claims to be one of Colorado's most respected architects. As impressive as Red Rocks Amphitheatre is, it is especially unique as it is one of few places where you can feel tucked away in nature and still enjoy spectacular live music.
When addressing the challenge, Hoyt said, "To do a minimum of architecture; to preserve in full where possible the great assets of the site: the view and the extraordinary acoustic properties."
Not only is the amphitheater impressive, but the rest of the park holds many attractions. There is a wide variety of trails that can be enjoyed on foot, bike, or horse including The Trading Post Trail, The Funicular Trail, The Red Rocks Trail, The Geological Overlook Trail, and more. Depending on what you are looking for, these trails range from a short walk to a multiple-mile hike with much higher intensity. Additionally, there are different exercise groups such as yoga that you can participate in throughout the day.
If exploring the outdoors of Colorado isn't your cup of tea, don't worry. Red Rocks offers attractions past outdoor activities. Public art exhibits can be found at Red Rocks Park and Amphitheatre. An additional highlight of the indoor attractions is that Red Rocks is home to the Colorado Music Hall of Fame. Billy Murray, John Denver, and members of Earth, Wind, and Fire are a few of the many famous inductees of the Colorado Music Hall of Fame. In addition to the Colorado Music Hall of Fame, the Red Rocks Hall of Fame is located at Red Rocks as well. This features artists and bands such as U2, The Grateful Dead, Tom Petty, The Beatles, and many more.
Whether the trails, museums, or live music draws you in, Red Rocks Park and Amphitheatre should be a destination on everybody's bucket list. There aren't many places where you can go on a hike in the morning, visit the Colorado Music Hall of Fame, then listen to your favorite artist live surrounded by beautiful scenery.
View Comments (1)
About the Contributors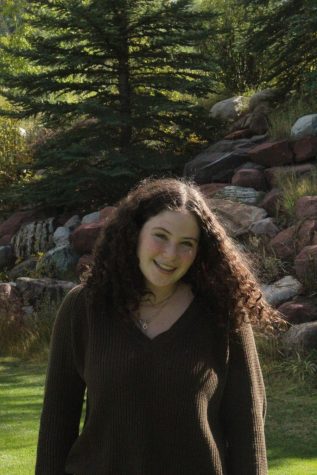 Quintessa Frisch, Opinion Editor
Quintessa Frisch is a sophomore at Aspen High School. This is her second year writing for the Skier Scribbler. In her free time, she enjoys the outdoors,...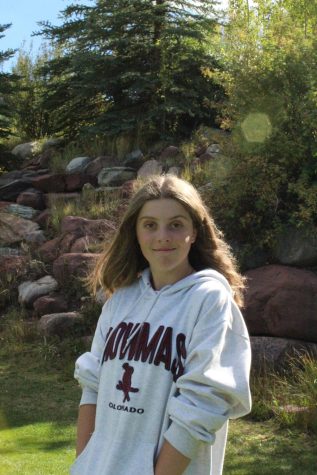 Maddie McAllister, Head Photographer
Maddie McAllister is a junior at Aspen High School. This is her 3rd year in journalism and is the head photographer for The Skier Scribbler. In her free...