How the Clothes We Wear Are Reminiscent of Our Past
Fashion trends are constantly changing, and often come full circle. All of a sudden, something in the back of your middle-aged mom's closet is the most trendy thing. Trends from the past are becoming the new "it" item one must wear to get an invitation to New York Fashion Week. One of the most important rules of fashion is followng the current fashion trends. The fashion industry is always interchanging, and by allowing the new cycles to reappear, it does not break the cycle of fashion.
Jeans
One trend in particular that is so familiar to us today is mom jeans. These were first popular in the late 1980's early 1990's. Prior to these coming back, the only things that were in stores were skin-tight skinny jeans. Now with baggy, and more comfy-able jeans in style. The jeans your mother wore in high school might be worth finding because they could be twinning with a celebrity.
High-waisted jeans are also highly prevalent in the fashion industry. They first became a trend in the 80's and late 70's. With the comfort of mom jeans, they are seen left and right. Crop tops are an essential in Gen Z's closets and are normally paired with these jeans.
Disco Attire
Have you ever wondered what it would be like to attend a disco in the 70's? Luckily for you, you most likely have the necessary attire at the tip of your fingers. Have you ever worn circular sunglasses on a beach vacation to feel as if you are a local, and always meant to be a surfer? If you answered yes, you are 50% there. These glasses were first introduced in the 20's but made a comeback in the 70's. They reported due to highly influential people such as John Lennon and Janis Jonplin.
Attending a concert and need shoes? I know for a fact you have purchased or at least highly considered white boots. You think you are one of a kind, and I'll be stopped at the concert when in reality they will be dark brown in two weeks or less. These two items are now seen as a norm and are a part of the recurring fashion cycle.
Items from the past recurring
Trends from 20-30 years ago are suspected to return. But in the current day, they are returning faster than ever. This can be seen in our history with an example from Dior.
According to L'officiel, "​​Christian Dior did the same. In 1947, the designer created and introduced a revolution called the New Look. It was a collection that was inspired by the 1860s – many models were dominated by a narrow-girded bee torso and elegant bust and hips highlighting sexuality. This image gave rise to the cult of the sand clock figure. Dior's inspiration for this collection was the women after the Second World War who had worked while the men fought and lost their gentleness and femininity in the process. He created a kind of an antidote for the modest worker's style and revived the nobility of femininity,".
Classics
Veering on the safe side of fashion, there are always the classics that never go out of style. For example, stripes and polka dots allow you never to be failed or looked down upon in the fashion industry. These can be elegant items to your basic streetwear items as well. Having a closet with classics allows for diversity and the abilityto layer, with a few staple pieces.
Save your old clothes that you think are ratchet at the moment. They will return, and you can thank me later for making you keep them.
tps://www.today.com/shop/fashion-trends-making-comeback-t215789
https://southtree.com/blogs/artifact/10-fashion-trends-that-are-making-a-comeback
https://luxiders.com/fashion-trends-old-clothing-thats-back-in-style/
https://currentboutique.com/blogs/cravingcurrent/why-do-fashion-trends-come-back#:~:text=Fashion%20 trends%20are%20 cyclical%20because,you%20feel%20most%20beautiful%20in.
https://www.lofficielbaltic.com/en/fashion/why-are-fashion-trends-returning
Leave a Comment
About the Contributors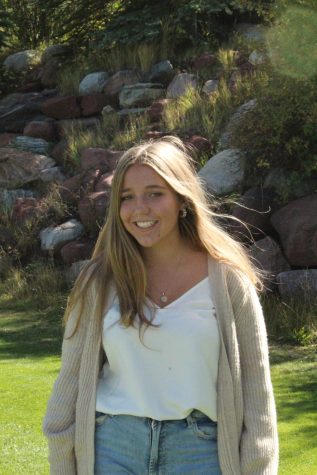 Lauren Kinney, Social Media Editor







Lauren Kinney is a junior at AHS.  In her free time, she plays lacrosse and loves spending time outside with friends and family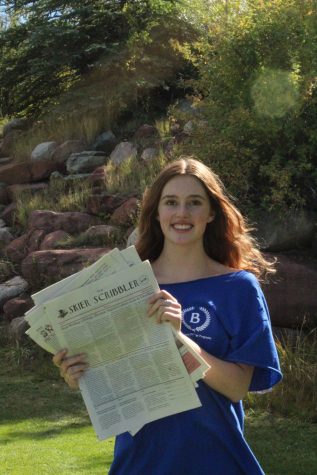 Oceane Jones, Editor-in-Chief
Océane Jones is an Editor-In-Chief of The Skier Scribbler. As an AHS senior, this is her third year on The Skier Scribbler In her free time, Océane enjoys...