Kendrick Lamar: The Breakthrough for Hip Hop
On April 16th, Kendrick Lamar was awarded the Pulitzer Prize, making Lamar the first ever hip-hop artist to win the distinguished award. Lamar has legitimized hip-hop music in the art community and continues to pioneer a new avenue for hip-artists to be recognized through a more sophisticated lens in the future. Others will say that the Pulitzer awards are no place for music that is this "rugged" and "controversial."
Scott Dudelson, one the most prioritized writers for The Washington Post, highlights this accomplishment with the article "From Street Kid to Pulitzer." Dudelson says that this is one of the greatest moments for music in general, but hip-hop more specifically. He portrays the thought of music becoming much more inclusive of all audiences that it is now.
"If you go to a concert of a specific genre, you can almost exactly predict what the crowd will look like in almost every situation," Dudelson said in The Washington Post. "Kendrick Lamar is breaking this bound of predictability by winning an award where almost none of the stereotypical Kendrick Lamar listeners were paying attention. I think that the world should see this as a beautiful thing."
On the other end of the spectrum, Kevin Baley, a staff writer from The New York Times, completely disagrees in his article "Hip Hop shakes the world music on April 16th". Baley remarks that Kendrick Lamar should be proud of what he has done for himself, but he also warns the rest of the world of what this may have started, and what may be coming within sophisticated music awards. A "corruption" is what Baley called it.
"The reality of the situation is that music like this is not meant for all crowds, regardless of these desires to make music more inclusive," Baley said. "This is something that needs to be looked at from a more literal point of view than it does to be looked at with a hopeful point of view".
Kendrick is an entrepreneur regarding music, and his future seems to shine brighter by the day. Regardless of his rough origin from Bompton, Kendrick has strived from a poor kid in the depths of the LA gang, the Bloods, to arguably the most influential rapper of today's era in music. The Pulitzer that he obtained helps to better highlight his rapping career, and is only another stepping stone in a long road.  
Leave a Comment
About the Writer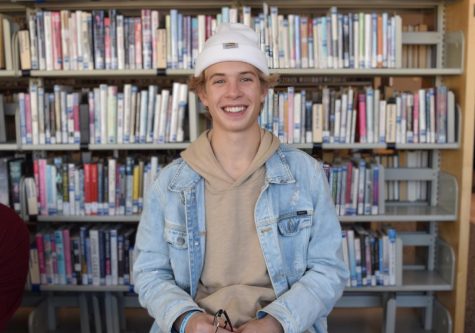 Ethan Hunt, Broadcast Producer
Ethan is the Editor in Chief of the Skier Scribbler, as well as a senior at Aspen High School. Ethan has also happily spent the last three years wit the...