"I Am Greta", a must-watch film
In 2018, a 15-year old climate activist stood alone in front of the Swedish Parliament holding a sign that read "School Strike for Climate". In 2019, protests from over 7 million students rocked every continent except Antarctica, led by that same activist: Greta Thunberg.
I Am Greta, which premiered on Hulu in November, is directed by Nathan Grossman and is accompanied with soundtracks by Billie Eilish. The film explores Thunberg's journey, from learning about the climate at a young age, noticing her family's typical, high consuming lifestyle, to her voyage on a sailboat across the entire Atlantic ocean to the UN Climate Summit.
The film also portrays Thunberg's experience with Autism and goes beyond headlines that criticized and belittled her. Moments like dance parties and conversations with her dad shine light into her strength even in the face of hate.
The film is not only a testimony to Thunberg's determination, but also to the reality of the emergency that the Earth is facing. Species are going extinct thousands of times faster than what scientists say is normal, topsoil is eroding, oceans are being acidified, and more fires are raging than any previous year, yet people deny that there is any change. Despite performative invites from political leaders, when Thunberg asks people to panic, no one seems to care.
Thunberg's calls to action may seem too harsh and I Am Greta might seem like just another documentary about an activist to some. But ordinary and intimate moments, like Greta's love of dogs, make this film unique, and portray a chilling realization: Greta is not an invincible force of climate action, she is just one human who carries the responsibility of a crisis that threatens each living being on the planet, because no one else will.
Leave a Comment
About the Contributor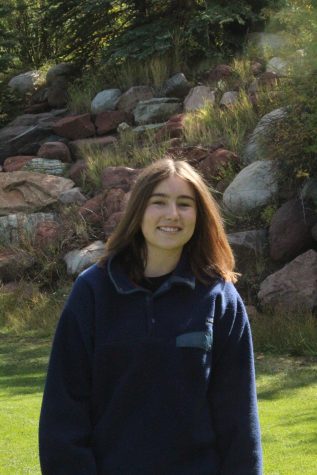 Harper Axelman, Editor-in-Chief







Harper Axelman is a senior at AHS and this is her third year writing for The Skier Scribbler. She enjoys spending time outside, skiing, and...