Breeding Olympians
SATIRE– The Olympics are one of the most popular things to watch. Those amazing athletes are absolutely astonishing people. From the GOAT to a human fish.. But as of late the Olympic Committee has come up with a brilliant idea- How do you make the most brilliant athletes of all time? Well, you take two already amazing ones and breed them.
Take Bomb Mill and Vonsterus Linsdey, place them in the best ski town, Arizona Snowbowl. Boom, the next Olympian made it right there. I know what you're thinking, how do you force two people to like each other? Good news: it can be strictly platonic. The next olympians will, of course, be made in a test tube. They will be watched every day, and disposed of if they are a complete failure. These olympians will be raised in a special school where they will learn how to follow their genetics, and, of course, learn pointless trigonometry, as one does. These kids will then live out their life, doing what they were quite literally made to do. This life cycle has been well-thought-out by the Olympic Committee, and will be starting immediately.
To make this even more exhilarating, the Committee is allowing votes to go in for which two olympic athletes should be mixed together. To enter this contest, please visit the Olympic website, and look under the section labeled "Next Gen". This new idea will forever change sports. Some regular old losers can't just enter the Olympics. It will now be a cutting edge tube, baby.
Olympic sports will be more competitive than ever.This technological advancement is only available in Russia and China. So from now on the U.S. will have a guaranteed win in every single sport we compete in, which is basically every sport. Go team USA.
Leave a Comment
About the Writer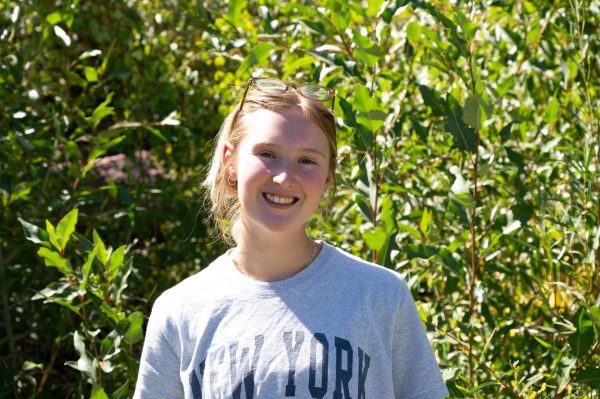 Stella Iverson, Editor-in-Chief
Stella Iverson is a senior at AHS. This is her fourth and final year writing for The Skier Scribbler. As an Editor-in-Chief, Stella is excited to bring...