Mark Fish plans to expand monopoly into AHS
SATIRE– Mark Fish, an Aspen "developer", has been adding to his collection of properties in town since 1850. Although the feat of living until 2022 is already impressive for a man of 172 years old, Fish wants the people to focus on his achievements rather than his possible immortality. His already noteable portfolio includes properties such as: Paradise Makery, the Bamboo Panda, the Town Market parking lot, the Green Onion, and most impressively, your moms house.
Although he already owns most of the town, Fish seems to only want more, his ultimate goal is to own the entire Roaring Spoon Valley. But for now, he aims relatively small and is hard at work on his next project, purchasing and bulldozing AHS.
Backed by millions of dollars and more haters than Justin Bieber in 2016, Fish went into depth on what he plans on doing with the school.
"You know what, I think buying the school might be my best decision yet. I honestly can't believe I didn't think of this sooner. What a perfect place this will be to build a hotel. Easy bus access, multiple parking lots, and even a playground for visitors," Fish said.
Although this project would leave many teachers out of jobs and students out of an education Fish believes this is a small sacrifice for the greater good of Texans who visit once a year.
"I don't really know what the students and teachers are going to do but that's not really my issue, is it? You can always pay your way into college and getting a new teaching job shouldn't be too difficult. But the future of property development is an opportunity I can't miss. The future is now, the future is me. I can't be stopped, I won't be stopped," Fish continued.
Leave a Comment
About the Contributor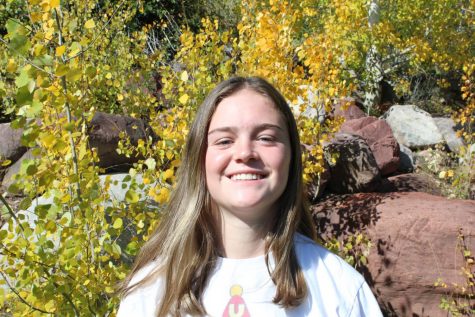 Jenny Ellis, Editor-In-Chief
Jenny Ellis is a Senior at AHS. She is in her third year as a writer for the Skier Scribbler and first year as an EIC. She likes to ski, play soccer, skateboard,...