Boys and Girls' Basketball Inequality
The basketball opportunities at AHS vary drastically between boys' and girls' teams.
In 2016, the boys club basketball team started a travel team led by coach Alex Schrempf. In 2019, the Amateur Athletic Union team started traveling around the country. While the Amateur Athletic Union Team is not associated with the high school, the boy's teams have had open gyms and other off-season basketball opportunities in Aspen for over five years.
However, similar to anywhere else in the world, Aspen High School has significant differences in the opportunities for men and women in all sports. Schools need to start seeing that young women would want to participate in sports if they were given more opportunities.
Many young women give up on sports when they enter high school, mostly because there is a huge lack of encouragement. In contrast to the boys at Aspen High, the girl's team at AHS has open gyms closer to the start of the season. The girls are welcome to join the boys during their open gym time, but most girls do not want to go because of the lack of female influence at the practices. There are almost no women's basketball coaches and influences in the valley. There is no one who has shown interest in starting a girl's out-of-school travel team, so this is an opportunity only awarded to boys.
AHS and John Castrese are working towards building the girl's basketball community in all aspects. Girls now have access to open gyms, which is a huge step in the right direction.
"I have talked to Cory about opening open gyms to girls until we do find a coach for the girl's team who would then take over the responsibilities of the open gyms and other AHS basketball-related things, I do understand that it is unfair for the girls to not have open gyms specifically for them," Castrese signed.
Audrey Woodrow is an AHS basketball player who has been playing for around 7 years. I asked her if she thought girls would want to play out of season if they had the opportunities that the boys have and what is preventing girls from wanting to play.
"No, I do not think other girls would want to play, we don't have the skill and that comes from not having as many opportunities to practice and there are not as many girl coaches and without that connection, the girls don't feel as comfortable and won't be able to be coached as well. I went to a basketball camp last year and the entire camp was mostly boys," Woodrow said.
John Castrese has been the AHS athletic director since 2021 and has been working to get a new coach for the girl's team and getting girls into open gyms.
"I have several candidates lined up for us to choose from to be the girl's coach. I am looking specifically for a coach who can understand Aspen, the culture at our school, and our student girl athletes," Castrese said.
View Comments(1)
About the Contributor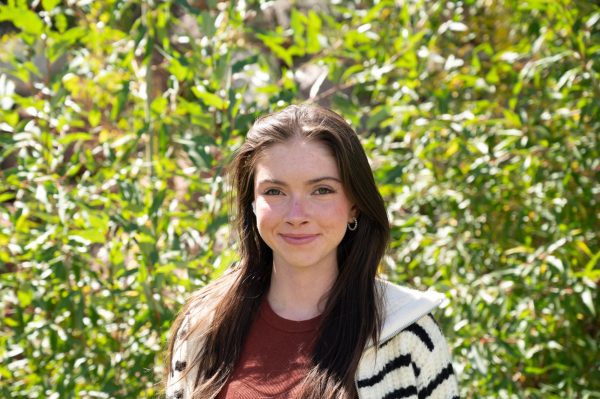 Araya Thompson, Staff Writer
Araya is a junior at AHS. She enjoys covering athletics as well as competing in track and basketball. Araya is passionate about accessibility for all athletes....