SATIRE- Lawsuit: Wilson, the Buttermilk Moose, Walber v. Aspen Ski Co
SATIRE – On June 6, 2023, the Pitkin County Courthouse has scheduled a civil trial between Wilson Walber the moose, formally a resident of Buttermilk mountain, against the defendant, Aspen Skiing Company. Mr. Walber suggests the permanent removal of the Summit express and Tiehack chairlift due to the complaint evidence of harmful environmental fragmentation and the emotional fluster it causes to those native in the environment.
The CEO of Aspen Skiing Company, Chef Whippersnapper, commented on his opinion heading into this trial.
"The chairlifts are the main source of transportation from the bottom to the top of our ski resort. They bring in a majority of our profit and attract tourists to the slopes of Buttermilk. If a skier doesn't hope to climb up the mountain, yet their dream is to shred the pow, how will they achieve their aspirations? Essentially, these chairlifts are making dreams… come true."
For generations, these chairlifts have carried individuals from one destination to the next, all with different stories and each from a different part of the world. Mr. Walber explains that he doesn't mean to exploit this. Yet with a world increasing in the detrimental impact of climate change and habitat loss, chairlifts have the ability to contribute to the greater altercation and lasting influence of habitat fragmentation.
Mr. Walber accentuates, "Yes, my family and I are frankly appalled by the disruption we deal with on an everyday basis, from being woken up early by skinners, to the general blockage of the natural view that Aspen once had to offer. A chairlift pole blocks my favorite rock to stare at, from my favorite spot. Beyond myself, habitat Fragmentation is resulting in detrimental impacts and isolation of animals from their own species. Needs such as immigration and emigration are crucial and something as small as the pillars of a chairlift can escalate to something as significant as cutting down all the trees."
He commented on the possibility of further discussion with Ski Co. yet insisted upon the enforcement of action following this point.
Mr. Walber explains, "I've tried for a long time to live in companionship yet my voice has been overlooked." He released an additional statement later this week adding, "We are allowing them to keep the West Buttermilk Express unless it poses a threat moving forward."
Whippersnapper presented an alternative to mitigate the claims of habitat fragmentation and reach a possible settlement. Walber took this account into consideration but was soon to turn down this offer which he claims, "was not for himself, but for the greater good."
In an interview with the Wallstreet Journal, Walber protested the subordination of his claims as a result of the history of human advantage over animals.
He says, "Humans and animals have lived in both peace and dispute for centuries now. I believe it is time for our species to encounter a win. We suggest monumental action!"
The future of Buttermilk recreation rides upon the result of this trial and the swaying of the jury. Public support is behind Wilson in a 10 to 0.5 ratio, although Aspen Skiing Company along with their CEO, are pushing to argue everything in their will in order to counter these charges. The results as well as the present feed of the trial will be live on channel 816190939483 on June 6, 2023.
Leave a Comment
About the Contributor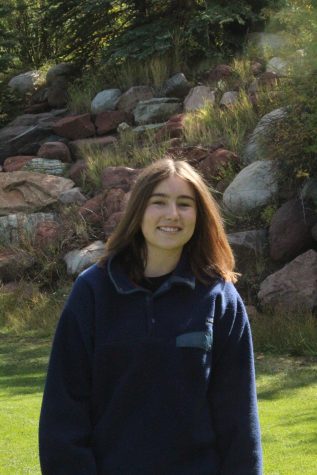 Harper Axelman, Editor-in-Chief







Harper Axelman is a senior at AHS and this is her third year writing for The Skier Scribbler. She enjoys spending time outside, skiing, and...