Stanley Cup 2023 prediction
After four great months of celebration, the Colorado Avalanche are ready to receive a new ring to add to their collection. While many people say there will finally be new champs this year taking home Mr. Stanley, they need to know the Cup is already in a happy relationship with its longtime spouse, Colorado. It's a healthy, striving relationship. So watch out NHL; the Avs are back, and are strapping in for their mission to find another way to win.
I was curious as to who I will, and won't be, talking to during the upcoming playoff season, so I made my rounds around the commons to seek others' predictions.
Chile Smart, AHS Freshman, believes the winners will be "the Kings, yeah.. Wait no no the Knights." When I asked him why, he responded with such a headache. He replied with "You know they are golden, so they are superior," Smart Said. I quickly left the room so I would no longer have to face a Vegas Knights fan.
I needed more info so I had to continue my journey around the school. I found Sophia Pevny and Kennedy Hopson. "I have faith in the Avs, but the LA Kings have it in the bag." Said Pevny. Hopson unfortunately had to go with, "The Blues," which is funny because they have absolutely no skill since losing former player Alex Pietrangelo. Looks like I will be playing them in the quiet game, come the month of May.
Lastly, the final person I spoke to was Luca Pediniellii, a senior at AHS. When I asked him the question of who will be housing Mr. Stanley this summer, he responded with a very random and horrible response, " The Seattle Kraken," said Pediniellii. I now have lost respect for Luca due to his lack of being well-informed and making such educated guesses.
Overall, I think many AHS students are not in the right state of mind. My prediction this year, besides the Avs of course, because we all know they are capable of a back-to-back, are the Carolina Hurricanes. This team is filled with a lot of strong talent and good team players. I am so excited for the day I get to say, I told you so!
Leave a Comment
About the Contributor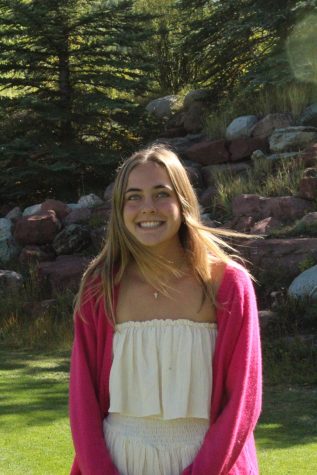 Haley Schmela, Staff Writer
Haley Schmela is an opinion writer who is never afraid, to tell the truth.  She is the paper's newest addition and they are somewhat grateful to have...