New lunch club opens in Aspen
SATIRE–Since the new AHS lunch system of eating by grade level or classes has been implemented, AHS students have found a new place to eat lunch with their friends, a secret location unknown to the public.
This secret location, known as the best Speakeasy in Aspen, has many rumors circulating about what it really is, and where it could be. Locals speculate that international criminal Sirius Black is hiding in this mysterious place.
An anonymous student has offered an exclusive interview with the Antibody Exposé, but the student asks readers to keep this spot a secret, as the Speakeasy is currently under 22 lawsuits from the CIA, for "Seeing friends" and "Selling hot dogs instead of hamburgers."
The Scribbler reached out to the CIA, but they were too busy robbing skis from the AVSC clubhouse and were unavailable for comment.
Walking into this secret place, its tiled walls look similar to a bathroom. However, many say it is a luxury to eat here and have fallen in love with its unconventional setting.
Despite its secret identity, the Bathroom Speakeasy has gained worldwide recognition.
The judges of Food Network show 'Chopped' commented that the food was "the best I've ever had," sparking controversy and outrage among other Aspen restaurants such as Cash Cash. Now, Dude Fire's hit show Diners, Drive-ins, and Dives will feature the bathroom as a Drive-In cafe.
"It's a funky location but I dig it. We're goin' to FLAVORTOWN!!" Fire said. Fire then sped away in his red convertible and crashed into the front doors of AHS, causing over one billion dollars in property damage.
The Speakeasy has become so popular that it has caused many restaurants in Aspen to go out of business, including Small Wrap and the Moonbucks franchise, and all toilets and sinks in AHS will now be removed to allow for expansion.
"The food is better than the cookies at the cafe," an AHS junior said. "I mean, what else can I say?"
About the Contributor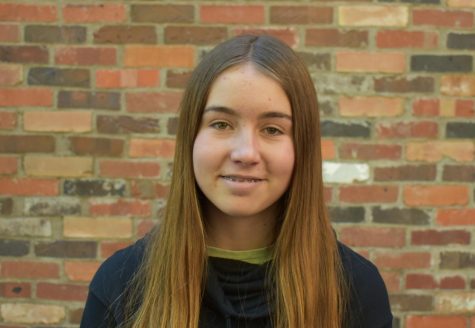 Harper Axelman, Staff Writer
Harper Axelman is a sophomore at AHS and this is her second year writing for the Skier Scribbler. She is a staff writer and she enjoys spending time outdoors,...