Bringing awareness towards sexual assault
According to a study conducted by the U.S. Department of Education in the 2017 to 2018 school year there were 14,983 incidents of sexual violence across the U.S. public school system. Such an alarming number that reveals the secret sexual violence occurring in the lives of young Americans each day. Educating young students and teenagers and having open conversations about sex is one necessary step in helping prevent this ongoing issue.
Setting and understanding boundaries is a crucial part of establishing healthy relationships. Boundaries create a sense of agency to one's emotions, physical space, and body. Setting boundaries when it comes to sexual activities is essential. Saying no to anything that makes you feel unsafe, used, and uncomfortable is necessary when it comes to sexual intimacy.
Unfortunately, most do not make their boundaries clear until after they've been crossed. Expressing consent before engaging in sexual activity can help partners ensure that boundaries aren't crossed.
Haylie Hopson, a sophomore at AHS, said, "When it comes to consent most people are making assumptions that it's okay to move forward sexually instead of actually asking if it is okay first. Even if you've already been with someone, I think just being more clear about the next step is important." Asking and having conversations before changing the degree of sexual intimacy is important because consent can be taken away at any time.
"I think that it's always good to check, and talk to the person before, after, and during anything [sexual] and just make sure you're both on the same page," Carson Miller a sophomore at AHS reiterated.
Another step in safe sexual encounters is no longer normalizing sexual harassment.
"I guess I've been sexually harassed, but like it's more of like jokes, and, I can take
them, it's not that big of a deal for me." Aidan Flynn, a sophomore AHS said.
Sexual violence has become so normalized that most victims let alone perpatrators do not realize the actual volume of sexual incidients. Women and men will suppress their experience because it's considered the norm.
Sexual violence occures in every community, and speaking up against sexual violence can help give surviors their voices back as well as preventing future sexual attacks. Speaking up against sexual violence exposes predators and no longer gives them the benefit of hiding it the shadows, gives the public a deeper understanding of sexual violence, and is the first part of the recovery process for most survivors.
Sexual violence is an epidemic in all communities and affects people of all genders, ages, and sexual orietnations. According to RAINN Rape, Abuse & Incest National Network 1 in 3 women and 1 in 4 men experience sexual violence in their life time. Continuing education about sexual health and sexual misconduct is a necessary measure to prevent this horrifying problem.
Sexual Assault Resources in Aspen:
Response: https://www.responsehelps.org
Aspen: Abuse Support & Prevention Education Network: https://www.aspenmt.org
Leave a Comment
About the Contributor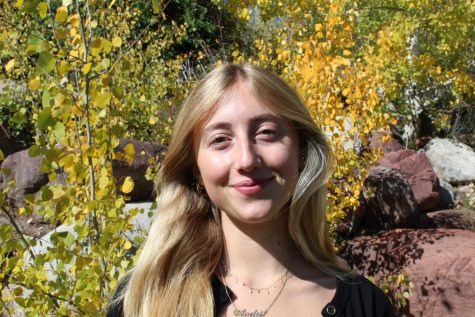 Andie Sherman, Staff Writer
Andie Sherman is a junior at Aspen High School. This is her second year writing for the skier scribbler. She is passionate about mental health and journalism....