The Return Of Festivals
Austin City Limits Music Festival resumed this year after a hiatus due to the COVID-19 pandemic. The festival, which happens during two consecutive weekends in October, showcases the most prominent names in music, with over 100 performances, on eight stages. The festival, commonly referred to as ACL, is inspired by the Austin City Limits TV series. Along with incredible musical performances, the festival provides the best eats in Austin, with the venue at Zilker Park.
With COVID precautions in place, I was able to enjoy the festival this year. Upon my arrival at the festival venue, I immediately showed my vaccination card along with my state-issued ID. An expectation of the 75,000 musical festival attendees followed. Entrée was prohibited without a negative covid test or proof of vaccination. However, besides that precaution, the scene was reminiscent of a pre-COVID-19 world, with no masks insight.
Although the festival mirrored a pre-covid world, festival participants were reminded of its presence. Many performers, such as Miley Cyrus and Jon Pardi, spoke of the pandemic's past year and a half. They expressed gratitude to their fans and modern medicine for making live performances a reality again.
Another difference was the vaccination tents around the venue where unvaccinated festival attendees could receive a vaccination—a newly available opportunity, at festivals.
These precautions showed at ACL and other event venues across the country may be put in place for the foreseeable future. However, they allow 'normalcy' to resume without risking public safety.
As for the performances, thousands gathered around the stages excitedly. With myself and the tens of thousands of festival-goers feeling joy, relief, and experiencing a truly missed element of life, crowds.
Leave a Comment
About the Contributor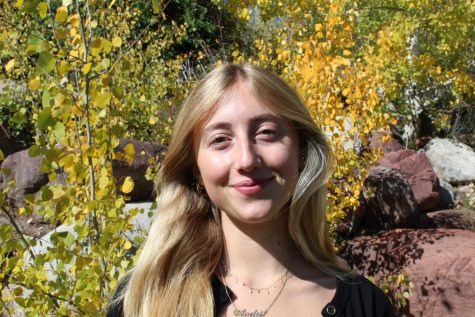 Andie Sherman, Staff Writer
Andie Sherman is a junior at Aspen High School. This is her second year writing for the skier scribbler. She is passionate about mental health and journalism....