District election results
Christa Giezl, Stacy Weiss, and Susan Zimet are the newly elected members of the Aspen School District Board of Education as of November 2nd.
Weiss headed the field with 21.9% of the vote, while Zimet earned 21.3% and Giezl 19.96%, the Pitkin County Clerk and Recorder reported. Three seats were vacant because Susan Marolt was term-limited after eight years on the board, Dwayne Romero, a former board member since 2016, chose not to seek re-election, and Zimet had to run for re-election to remain on the board.
The community was involved in the election, with six candidates and 39.19% voter turnout, 2% more than in 2019. Stacey Weiss, a former teacher with 32 years of experience who will be the first educator on the board after 28 years, felt "optimistic" about the future of ASD schools.
"I believe I'm uniquely qualified to contribute a perspective that has been missing on the board up until now," Weiss said at a board forum hosted by local media organizations on October 14th.
"The fact that we have six candidates running for three seats speaks well about the vitality of democracy in Aspen, and it points to the high regard that our community has for its schools,"
In addition to an educator's voice, the board will have other unique perspectives from Giezl, who brings her experience as a physician, and Zimet, who helped to hire a new administrative team on the board in previous years. The elected members will form a new majority of the BOE, along with current members Katy Frisch and Jonathan Nickell, and will be influential in a time where many issues are at stake, including pandemic learning, mental health, equity, climate and culture, and teacher retention.
Giezl, the co-chair of the District Accountability Committee who helped in securing free COVID testing in the district, felt that reopening schools was an important priority, especially for the wellbeing of students and teachers.
"…Our system remains at a crossroads. COVID continues to challenge us as a community, our children are at varying levels of education, and the mental health of both our staff and students has been challenged," Giezl said.
Zimet and Weiss also stressed mental health as a priority at the board forum.
"I think, sadly, for some time, this valley has been afflicted with higher rates of anxiety, depression and suicide than other communities, and these mental health conditions, as we all know, have been only been exacerbated by the COVID pandemic. This is a critical situation," Zimet said.
A climate and culture survey for staff is currently planned for the district, and Weiss believes that good mental health is vital for learning.
"We need to consider the climate and culture for our students, and how we built a community in the school," Weiss said.
Leave a Comment
About the Contributor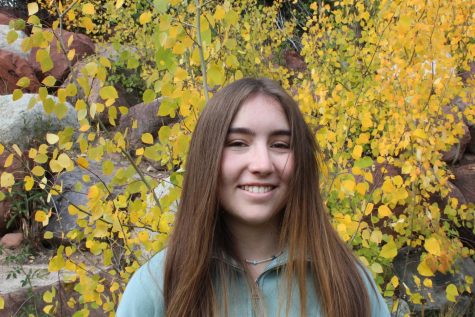 Harper Axelman, News Editor







Harper Axelman is a junior at AHS and this is her third year writing for the Skier Scribbler. She enjoys spending time outside, skiing, and...