Commemorating Pioneering American Women on The American Quarter
Over the next few weeks, when you receive a handful of change, you might see a new face.
The US Mint, a government agency responsible for producing coinage, announced on January 11, 2022, a quarter depicting the late Maya Angelou has begun shipping across the United States. Angelou was a pioneer for women in the 20th and 21st centuries, and she was a leader in the civil rights movement, a college professor, a dancer, a Broadway actress, and a poet laureate.
This new coinage depicting Angelou's face is part of the American Women's Quarters (AWQ) Program. A product of bipartisan legislation honoring female heroes on the American Quarter. Over the next four years, the US mint will issue over 20 quarters depicting American women who have been essential in fighting for equality, justice, and furthering innovation in the United States.
The quarter depicting Angelou depicts her as a young woman with her arms outstretched in front of a bird and a sunrise. This is a reference to the author's famous memoir I Know Why the Caged Bird Sings, which recounts her childhood experiences of abuse and racism. Along with Angelou, four other influential women will appear on the quarter for the 2022 circulation; Sally Ride, the first American woman in space; Adelina Otero-Warren, a voting rights activist and the first woman superintendent of public schools in Santa Fe, New Mexico, Anna May Wong, one of the first Chinese American Hollywood stars; and Wilma Mankiller, the first woman elected principal chief of the Cherokee Nation.
Sen. Catherine Cortez Masto, Nevada, the democratic Senate sponsor of the legislation said to the importance of the coin, "This coin will ensure generations of Americans learn about Maya Angelou's books and poetry that spoke to the lived experience of Black women." While the nation's first female Treasury secretary Janet Yellen said, "Each time we redesign our currency, we have the chance to say something about our country… I'm very proud that these coins celebrate the contributions of some of America's most remarkable women, including Maya Angelou."
Leave a Comment
About the Writer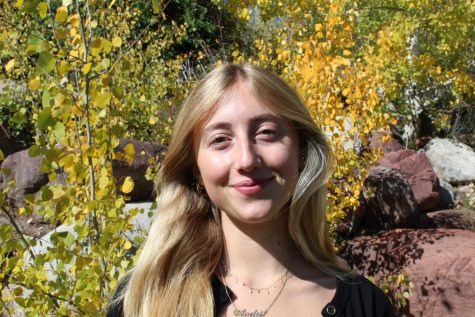 Andie Sherman, Staff Writer
Andie Sherman is a junior at Aspen High School. This is her second year writing for the skier scribbler. She is passionate about mental health and journalism....