Craving For Locals
The small town takes on big city, many local restaurants say goodbye to Aspen, Colorado.
Some of Aspen's most beloved restaurants, such as L'Hostaria, Red Onion, and Victorias, are closing their doors within the last couple of months of 2021 leading into 2022. Covid 19 has had a deep financial impact on the Aspen community, Covid has increased the cost of living, but it has also caused a rise in simple everyday conveniences, including food. Many high-end restaurant chains are coming in to replace and fill the empty spaces.
Jimmy Yeager, the owner of Jimmy's, another one of Aspen's oldest and busiest restaurants, discussed why some restaurants, including his own, have struggled to stay in business.
"Our cost of goods sold (food, beer, wine, and liquor) and labor costs have increased, forcing us to accept lower profit margins. It's been difficult to make up those percentage points by raising prices because as a locally-focused place, we feel a lot of pressure to keep our prices reasonable," Yeager said.
Local restaurants have faced more challenges than corporate restaurants, making it harder for them to keep up with rent while still paying their employees. Aspen is already a high-end place to live, and the cost of living has drastically increased. "With the vast majority of Covid outbreaks occurring in dining facilities, restaurant employees are at high risk, significantly decreasing Aspen's labor pool," Yaeger said.
"It made it very difficult to replace employees as fewer people moved here because of the rising costs, especially when it came to housing. Without affordable long-term rentals, Aspen lost its ability to attract new employees to the valley," Yeager said.
With so many favorite businesses disappearing one after another, Aspens locals are beginning to think the community won't be the same again, and hope the other businesses will remain. Taylor Lewis, a tenth-grade student at Aspen Highschool and long-time Aspen local, shared her feelings about the pullout of so many restaurants.
"I remember getting milkshakes with my family at Boogies Diner after a long day of skiing or stopping at Hops to get the best mac and cheese. It's sad to see so many of my childhood gems leaving. I hope the big wrap stays put," Lewis said.
Leave a Comment
About the Contributor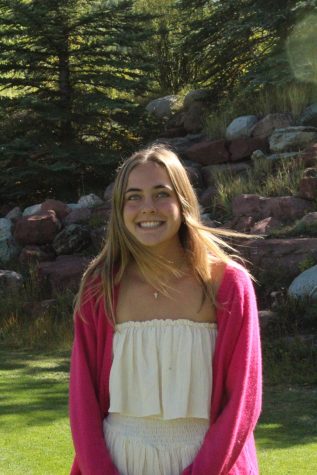 Haley Schmela, Staff Writer
Haley Schmela is an opinion writer who is never afraid, to tell the truth.  She is the paper's newest addition and they are somewhat grateful to have...