What's Trending?
To take a more in-depth look at our society I clicked on the list of trending people to see who actually mattered to the American society. What I found came as no surprise to me, but I must admit I was rather disappointed by the results. The 10 top trending people in the United States were as follows:
Paul Walker
Cory Monteith
Aaron Hernandez
Adrian Peterson
Miley Cyrus
James Gandolfini
Paula Deen
Mindy McCready
Treyvon Martin
Amanda Bynes
To say that Americans are very self-consumed, based on what came up on this list, is truly an understatement. There is not one politician or even Olympic athlete that occupies a spot on this Top 10 list.
Switch the settings to the Global trends and the Top 10 trending people are as follows:
Nelson Mandela
Paul Walker
Malala Yousafzai
James Gandolfini
Miley Cyrus
Oscar Pistorius
Jennifer Lawrence
Aaron Hernandez
Charli Hunnam
Adrian Peterson
I still found many on this list to be predictable, but I was at least pleased to see that Nelson Mandela had secured a top spot.
Seeing these national and global trends made me question the validity of the values held in different societies.  As a society do we change our values as different bandwagons come along? Off the top of my head I can think of so many trends that were at the time all the rage, but at some point or another there was always something better that seemed to come along. Hurricane Katrina Relief, Kony, and AIDS Research are just some of the ideas that Americans valued and cared about so much, up until the point when another cause came along. Not only has this indecisiveness created an image of Americans without priorities, but we also haven't been able to get anything done.
I found other trends in the United States to be even more appalling because they were so shallow. Some of the hottest topics that were Googled recently included: celebrity breakups, celebrity pregnancies, famous internet animals, and memes.  Most of the most searched items on Google Trends revolved around an app, a TV show, or a famous entertainer that has found him or herself in legal trouble or in the middle of a public breakdown. .
While it is hard to say whether we truly "value" these things or simply pay attention to them because in some distorted reality they impact our lives, I can't entirely conclude. I can, however, draw the conclusion that our constant obsession with new information, and therefore our constant Googling, may let on a little bit more about our society than we perhaps want.
Leave a Comment
About the Contributor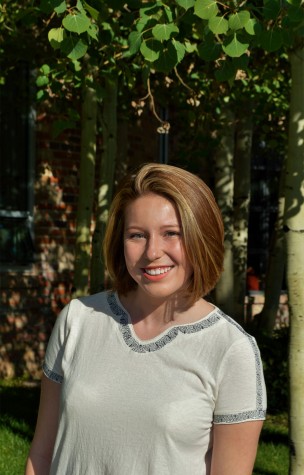 Mackenzie Conner, Photo Editor
Mackenzie was born in Aspen, Colorado, and is the fourth generation of her family to be born in the city. She participates in three sports throughout the...