Students 'Burnt Out' From This Year's Schedule
During the 2021/22 school year, students have felt overwhelmed by the new schedule. Without having Wednesdays to check in with teachers and study, they are struggling to find time to do schoolwork.
Last year, the online learning schedule allowed students to have time on Wednesday to check in with their teachers, catch up on missing work, and work on upcoming projects and homework.
Many students this year have voiced their concerns about the current schedule, which has created a lack of time for these important tasks. The current schedule implemented by the district and board does not give students this time on Wednesday and instead gives them a full and busy week.
Christina Flores, an English teacher at AHS agrees that last year's online learning schedule positively impacted the students, and the current schedule impedes on their ability to do schoolwork.
"Wednesdays allowed me to check in with students who may have missed a good amount of work, and I think the consistency of having those Wednesdays and having professional development time, or just knowing consistently what I was going to do during that time was really beneficial," Flores said.
Many students at AHS have also voiced their opinions, like Elleana Bone, a junior at AHS. Bone expresses that the current schedule is overbearing, and as a student in the IB Diploma program, she feels the study time on Wednesdays is a necessity for students' mental health.
"I know that me and my friends were very productive on those days, and from what I've heard, it was very helpful to stop burnout. I know especially with IB Diploma, all of us are really burnt out and exhausted. Having Wednesdays to study every week would really help that not happen quite as much," Bone said.
Bone also brings to light that there may be scheduling difficulties, but she feels that the new schedule is strenuous and argues that having these study days on Wednesday would positively impact students' learning and mental health.
"I want to emphasize the idea of having Wednesdays off, or at least a half-day starting at noon. I think that would be more beneficial than the school thinks it will be, and I realize it would be hard to schedule a half-day, but I think it could be done. It would be incredibly helpful," Bone said.
Although many students, staff, and teachers say the schedule helped with schoolwork and mental health, some AHS parents disagree. Allison Bone, a mother with two children at AHS, argues that the students do not need the break and slack off during this time.
"I think most students just used the time they were given to sleep in and watch TV, not check in with their teachers or do homework. Some students may have used the time positively, but I know that many didn't," Bone said.
Leave a Comment
About the Contributor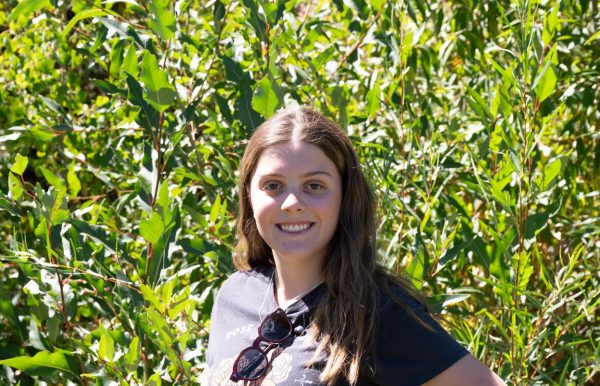 Maddie McAllister, Head Photographer
Maddie McAllister is a senior at Aspen High School. This is her 4th year in journalism and is the head photographer for The Skier Scribbler. Maddie's role...