Frank Ocean Coachella
A brand-new controversy surfaced when Frank Ocean, a Grammy-winning singer-songwriter, performed at the 2023 Coachella music festival in April. After Ocean announced he would be at Coachella in 2023, the anticipation to finally see him on stage after six years was immense. The artist also had plans to perform at the festival in April 2020; however, he unknowingly bailed out last second prior to the festival being canceled due to Covid-19. whether or not Frank cared about his fans was a major topic over the internet, after giving fans a less-than-substantial performance at Coachella.
Coachella hosts a livestream on youtube for those who cannot attend the festival, but disappointment sets in for Ocean's fans when they learned that the performance would not be live-streamed on the YouTube channel just hours before his show was scheduled. Fans were confused as to why Ocean did not want to be livestreamed, but it was later announced online that there was no good reason for his cancellation of the livestream
Not only did Ocean disappoint fans who stayed home, but the artist's tardy arrival for his performance left fans who were fortunate enough to be present at the music event even more disappointed. His scheduled arrival time was set at 10:05 p.m., but Ocean arrived at 11:00 p.m. Many of his fans gave up waiting and left early thinking he wouldn't appear.
A similar situation occurred at Camp Flog Gnaw, a festival created by Tyler the Creator, a long-time friend of Ocean and fellow singer-songwriter, back in 2019. When Tyler announced a surprise headliner, fans' minds immediately went to Frank; Instead, Drake came out, which left fans irritated. The singer's set ended 20 minutes early after unison booing from the audience and left the stage with a simple "It's been love, I love y'all, I go by the name of Drake. Thank y'all for having me."
Fans anticipated Ocean would perform thoroughly to compensate for the six-year absence of live performances. However, Ocean did not actively sing on "Chanel," "Nikes," or "Nights." He performed three out of the 16 songs that were played, leaving 10 minutes of music without vocals. Disappointed Spectators continued to leave the venue as Ocean's performance went on.
As if Ocean's performance wasn't saddening enough, the show was shortened because of the Coachella curfew. Ocean abruptly announced halfway through that the concert was over, leaving fans with nothing but the words, "Guys, I'm being told it's curfew, so that's the end of the show."
After Ocean's first (and highly underwhelming) show, fans were eager to see what Ocean would put together for his second performance. The singer-songwriter was also scheduled to perform for the second weekend but withdrew due to two fractures and a sprain in his leg. Blink-182 took over the third headlining role for the second weekend of the performance.
Although Ocean did not give his best performance, he told the crowd during his performance that he and his younger brother Ryan Breaux, who passed away in a vehicle accident in 2020, used to go to Coachella, and that's why he chose to perform as the festival's headlining act. He reportedly stated, "My brother and I came to this festival a lot, and I felt like I was dragged out here half the time because I hated the dust." according to BBC.
Frank also mentioned how much he missed his followers after being absent for so long. Based on many fans' beliefs, this is a critical factor in comprehending Ocean's jumbled and unenthusiastic performance as the very obvious mourning of his brother Ryan.
Despite all of this, there might be some good news for Ocean fans. During his speech about his late brother Ryan, Ocean revealed some info on a possible new album. Starting the speech, he stated, "I wanna talk about why we're here because it's not about the new album… not that there's not a new album." While one little statement isn't much to work off of, the singer has been giving fans hints for years, whether on merchandise, photoshoots, or even song leaks; there is still hope that Ocean will release something soon. That is with the assumption that hungry fans haven't jeopardized that… While the Frank fandom can hope, only time will tell.
Leave a Comment
About the Contributors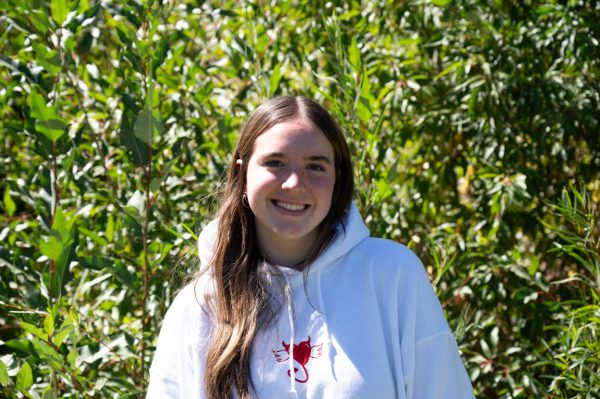 Sara Michelin, Staff Writer
This is Sara's second year writing for The Skier Scribbler. She enjoys the people she gets to work with while writing for the paper. Sara is also a competitive...
Gia Galindo Bartley, Opinion and A&E Editor
Gia is a junior and it's her third year writing for the Skier Scribbler, She's an Editor-in-Chief for the Silver Queen Yearbook. Gia loves writing about...