Aspen Skiers Rolling through the Season
With a new coach and many young players, the Aspen Skiers varsity football team has been working hard to match the successes of past seasons.
Three games into the schedule, the team has more wins than losses after rebounding from a tough start at Montezuma-Cortez, where the Skiers lost 33-0 on August 22. They followed that up with a win at their home opener and another victory in Steamboat Springs.The Aspen Skiers with 3-2.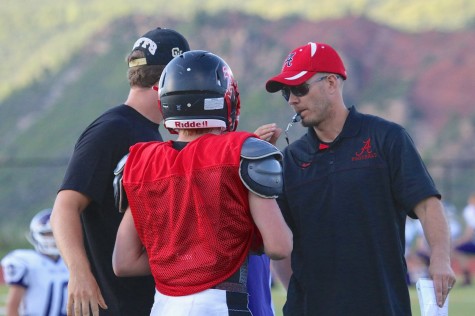 The skiers have high hopes to continue the momentum.
"It always hurts to lose seniors," said wide receiver Harry Ferguson, who also plays safety. "Luckily our seniors this year and some of the younger guys have really been able to step up and fill those guys shoes."
The junior varsity team is also building on its strengths.
Wide receiver for the JV team, Talyn Stapleton, was excited for the first away game at Steamboat. A sophomore, Stapleton is the only female on the AHS football squad.
The regular season for varsity includes nine games with the final competition set for October 24 in Basalt. If their record is good enough, Aspen will move on to the playoffs.
This is the first season for new coach Ryan Triece, who takes over for Mike Sirko.
Sirko retired last year as Skiers, head coach and is now working in that role at Hotchkiss. Ryan Triece came from Marshall, Mich., and played at Central Michigan. Before coming to coach the Aspen Skiers, he was with Eagle Valley.
"During the 'Sirko Era,' we established a lot of traditions. We've carried a lot of that to this year, but there has also been a lot of new things incorporated in" to the program, Triece said.
He added, "The first week of practice was tough, working on coming from individuals to a team game."
By coming back from the first loss, staying focused and working hard, the Skiers were able to get consecutive wins.
"The whole coaching staff has been doing a great job so far. It's definitely a lot different." Ferguson said.
Aspen plays Battle Mountain for its Homecoming game, which is October 10. All home games during the regular season begin at 7 p.m.
About the Contributor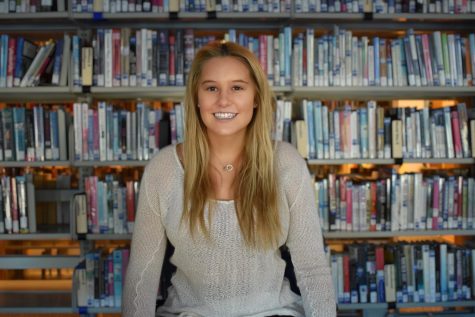 Madison Osberger-Low, Sports Editor
Madison Osberger-Low is a senior at AHS and the Sports Editor for the Skier Scribbler. This is her fourth year writing for the paper and she hopes to...