Imitation Game: Looking Into the Deep Past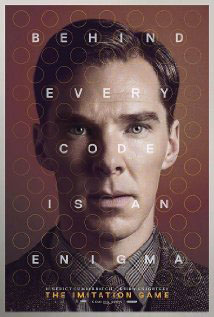 In an era where we are so caught up on the current news breaking hourly it is sometimes interesting to learn where this news is originating from.  Behind the latest film, Imitation Game, there is much more than just cracking the Nazi's code, "Enigma".  The underlying plot revolves around the illegality of homosexuality in wartime Britain.
The movie takes place during World War II and focuses on Britain's secret military service.  The story centers around a single man, Alan Turing, who broke "Enigma", the Nazi's secret code.  He is described, in the film as the "outsider's outsider" with a dangerous secret.  His personal life could be the end to his life.  He is a homosexual who is obsessed with ending the war and potentially saving the lives of millions.  The movie takes us through his sad life and introduces us to his two loves: Christopher, his once boy lover, and Christopher, his answer to breaking Enigma.
The film was loosely based on the biography Alan Turing: The Enigma by Andrew Hodges.  The movie was picked up and made to provide knowledge of the interesting man that was, Alan Turing.  The studio made the movie to describe an amazing man with a dark secret.  Not only was he gay, but many believe that he suffered from Asperger's syndrome, creating the many quirks and a bizarre social life.  The historical wonder of such a man in this time period succeeding in something so extraordinary makes the film one to see.
Imitation Game has been nominated for Golden Globes, but did not win any, and Oscars in many categories, such as best actor and best film of the year.  Both critics and viewers are acclaiming it to be one of the best movies of 2014.
One viewer in particular especially loved this film.  This viewer is none other than the AHS film and history teacher himself, Chris Wheatley.  Wheatley had nothing but exquisite things to say about Imitation Game.
"It passed my A.D.D. test, which takes a lot, and I did not even look at my watch.  The passing time was tremendous, acting was unbelievably good, and the historical accuracy was impressive.  The scenes and set and all were even interesting," Wheatley said.
Imitation Game debuted around the same time as Angelina Jolie's film, Unbroken, a highly anticipated movie.  Many thought Unbroken would outshine Imitation Game.  This was proved wrong, as Imitation Game rapidly gained viewers on opening day, ranking in millions.  The plot is so enticing that it's practically impossible not to be excited by every moment.
"Well, I am a history nerd/geek and it takes place in one of the more dramatic moments in history when the Nazis are taking over the world," Wheatley said.  "They have this invisible machine and get to watch this Asperger's, quirky, mathematician geek get excited about the challenge of it.  Another amazing part to this is the juxtaposition in the end of having your sexuality made a felony crime."
Alan Turing is played by the successful and esteemed actor, Benedict Cumberbatch.  His role in this movie was extremely challenging.  Not many people get the chance to play an outlawed gay Asperger's patient, who is a quirky genius who essentially saved the world.  The critics have especially raved about his performance, calling it one of the best in 2014.
Wheatley said, "He clearly had done some exhaustive character research and all his weird personality quirks were right on."
Imitation Game is still playing in theaters today and is a wonderful way to spend a Sunday afternoon or to learn about history while also enjoying yourself! Take a visit to Isis Movie Theater and check it out yourself!
Leave a Comment
About the Contributor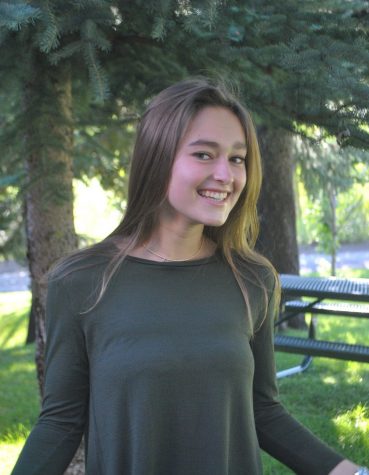 Carson Friedland, Design Editor
Carson Friedland is a staff writer for the Skier Scribbler. She is graduating in the class of 2017.  This is her third year in the journalism class,...