Love and science come together in "The Theory of Everything"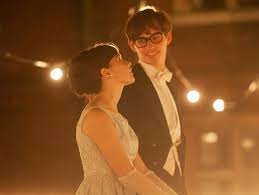 There's a lot to like about "The Theory of Everything," a biographical film that focuses on the life of physicist Stephen Hawking. Based on Jane Wilde Hawking's memoir, "Traveling to Infinity: My Life With Stephen," the movie is as much of a love story as it is a recap of Hawking's scientific theories and discoveries. Stephen and Jane (played in the film by Eddie Redmayne and Felicity Jones) meet while they're graduate students at Cambridge University in England during the early 1960s. They are shown in scenes ranging from listening to the music and dancing under the stars to polo matches. The two falls in love but their happiness is shaken up by news that Stephen has only two years to live because he is suffering from a motor neuron disorder that is called ALS, or Lou Gehrig's disease. During this part in the movie you really experience heart felt moments. You feel like this man's life is just about to end any second that is what makes this film so unique. For a while, their life is somewhat normal as Stephen studies the cosmos and Jane continues her research work while also starting a family. But as his illness gets worse, their marriage suffers too. While still a couple, both Stephen and Jane look outside of their marriage for love. Throughout the movie, Hawking finds ways to live his life and pursue his dreams despite the obstacles this disease puts in front of him. While given a death sentence at an early age, Hawking is still alive, nearly 50 years after receiving the diagnosis from his doctor. The film shows Stephen getting sicker and sicker while Jane struggles with taking care of him and their growing family. She visits a church one night to pray and meets a man who can relate to her problems. Charlie, who is also a music teacher, ends up helping out the family. Around the same time, a woman comes to the house to help treat Stephen's medical problems. The assistance is welcome and it pushes Jane and Stephen farther apart as a couple but they choose to stay together because splitting up would cause more chaos than good. The Theory of Everything has a wonderful composer, Johann Jóhannsson for the soundtrack. Jóhann Jóhannsson is an Icelandic composer and producer. The BBC has called him "an intrepid musical enigma" and his work has been called "elegant, haunting and melancholic". Strange as it may seem, when Stephen is at his most sick is when he finds out the answers he has been seeking about life, including the theory of relativity and quantum gravity. While the film, which is rated PG13, may seem a little long at times because of the complicated scientific theories, there is humor throughout which keeps it interesting. The passage of time can also be a little confusing, like when Stephen is shown, in slow motion, falling down. The next scene is set three months later but that's not easily understood at the time. Fortunately, the story is so interesting that these distractions don't take away from "The Theory of Relativity." The movie viewer never feels like he or she has fallen into a black hole. I would recommend this movie to people who are interested in a romantic movie filled with sadness, humor and the passion for getting strength back at weak times.
About the Writer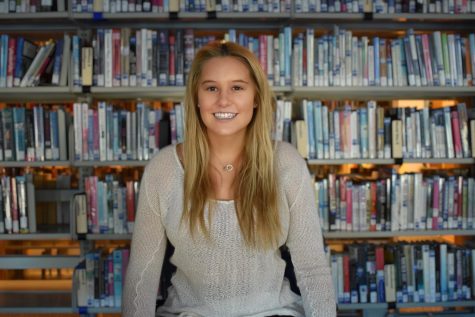 Madison Osberger-Low, Sports Editor
Madison Osberger-Low is a senior at AHS and the Sports Editor for the Skier Scribbler. This is her fourth year writing for the paper and she hopes to...