JV Recruitment
AHS student athletes Kim Sandbach, Tess Schaftel, and Ella Horn have recently been recruited by the University of Denver and Northwestern University from Aspen's JV lacrosse team.  Being undefeated for the past five years and working on another undefeated year currently, this should come as no surprise.  Having said that, both JV and Varsity players are shocked by this news.  It is putting the lacrosse team at quite the stand still.  The JV players never thought they would have this chance, even with all their hard work.  Some of the coaches do not know if they can even continue the season after hearing of this.
The JV team has been working extra hard this season to be sensitive to the Varsity players about how much better their skills have become.  While Varsity has participated in two-a-days, some JV went to six-a-days for weeks on end, without a complaint.  They also participate in the morning mile every school day, just for fun.  Sophomore JV player, Ella Horn, is excited about her opportunity and feels that she has earned it.
"I have attended my personal six-a-days every single day, which has obviously gotten me very far in the lax world," Horn said.  "Sometimes I look at the Varsity girls and feel bad for them as I see them struggle to catch the ball and place their shots.  I truly try my hardest to help them out and teach them the JV ways.  Not everyone gets the chance to be a JV member and it is such a shame."
Even the Varsity players acknowledge the hard work and time the JV players put in.  Juliette Woodrow, a Varsity player, is proud of her JV teammates and sees why they are making it this far.  Though she hoped the schools would pick her, she completely understands why they are recruiting Horn, Schaftel, and Sandbach instead.
"The colleges just really love coming to the games at 5:30 when the sun goes down and the temperature drops to about 25 degrees.  They really had the better opportunity to be noticed.  Especially out in the middle of nowhere Colorado," Woodrow said.  "It was really just a matter of time before the coaches realized how awesome the JV players are.  The coaches always put them first, especially during warm ups and practices and I think that they are just the favorites on the team."
Leave a Comment
About the Contributor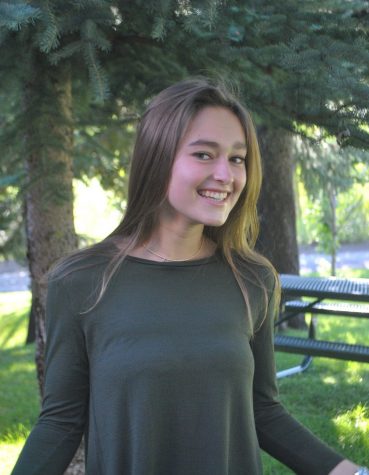 Carson Friedland, Design Editor
Carson Friedland is a staff writer for the Skier Scribbler. She is graduating in the class of 2017.  This is her third year in the journalism class,...