AHS Custodian Earns Citizenship, Changes Name
The United States is the land of dreams for foreigners and to get an American citizenship is the dream come true.  Ibrahima Diallo, most recently called Dauda, had this exact dream, and it became true.
Two weeks ago, Ibrahima became an official US citizen and took on the name Dauda as his American name.  Ibrahima works at AHS as the school janitor and in the school cafeteria alongside Chef Jeff and his crew.  He has worked in our school now for three years and works hard.  The money he makes helps support his two wives and nine children back home in the great country of Mali in Africa.
He was born and raised in Mali, but moved to the Congo in his twenties to sell goods and clothing with his friends and business partners.  He moved his family into the Congo with him at the time.  Eventually he realized this was not going to make him the amount of money he needs to provide for the large family.  This is what led Ibrahima to move to the United States in 1997.
Once in the states, he lived in many places such as New York City and other smaller cities doing all sorts of jobs.  He eventually ended up in Aspen and landed a job at Aspen High School.  He then began to consider applying for citizenship in the United States.  This process was long and tedious so he looked to others for help.  AHS French teacher Eric Lamb was one of the most dedicated to helping Ibrahima achieve this dream.
"We had already been friends beforehand he had come to ask me for help about little things.  One day he come and asked me to help him study for his interview for his citizenship, so of course I said I would help," Eric Lamb said.
Throughout the process Lamb helped Ibrahima translate several documents as well as helped him study for the citizenship test, which includes US history and government.  The most challenging part was the paperwork because all of the English that was above his level and it was difficult to send his personal documents from Africa.
"Another thing that was a challenge for him was being separated from his family and having to send them money for child support," Eric Lamb said.
In December of 2013, when it came to actually applying for citizenship, Lamb reached out to school counselor, Emily Weingart Farrel, to help him raise money for Ibrahima.  AHS English teacher, Sarah Strassburger, decided to make the annual teacher's secret santa a fundraiser for Ibrahima's citizenship.  In the end, the teachers and staff of AHS raised nearly 900 dollars, covering the cost of a citizenship application and the trip to Denver for the interview.
Ibrahima, or Dauda, now an American citizen, hopes to bring his family, who currently resides in Mali, to Aspen to build them all a life as American citizens.
"I hope to bring them here and share my life with them," Abraham said.
The next time you see Ibrahima wandering the halls of Aspen High School give him a congratulations and welcome him to our country!
Leave a Comment
About the Contributor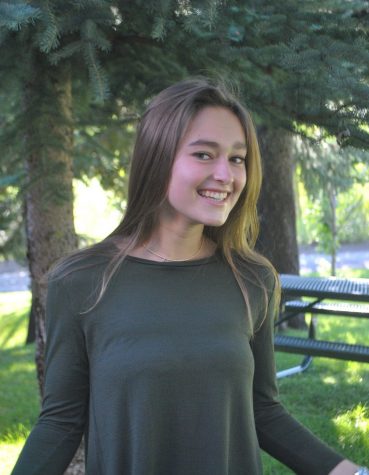 Carson Friedland, Design Editor
Carson Friedland is a staff writer for the Skier Scribbler. She is graduating in the class of 2017.  This is her third year in the journalism class,...