Summer Music Festivals Sweep Through the United States
The crowd cheers loud and wildly as the first act takes the stage, for they have traveled far and from many places to attend this festival.  The sun is burning and the venue is covered by swarms of people running from stage to stage to get their front row spots.  All sorts of activities from yoga to carnival rides spot the land between stage venues.
This summer, music festivals in the United States are taking on the heat and bringing in the maximum amount of entertainment.  From the larger ones to the smaller ones, there is bound to be one in everyone's general area.  The three major ones attracting the most attention this summer is Bonnaroo in Tennessee, Governors Ball in NYC, and Electric Daisy Carnival in Las Vegas.
Electric Daisy Carnival is a festival based on electronic dance music that takes place on June 19-21 in Las Vegas.  It is for people 18 years and older and is considered one of the most wild and amazing experiences in the musical world.  Famous DJs such as Avicii, Flume, and Steve Angello are headlining this year's festival.  It is known for it's large carnival rides and carnival feel.  People come to the shows dressed in wild outfits and ready to party while listening to some hardcore electronic music.  Since it takes place in Vegas it takes on the feel of Vegas and its party atmosphere.
If you are looking for a less intense and crazy music festival, then Governors Ball is the festival to attend.  This year it will be taking place on June 5-7 at Randall's Island Park off of New York City.  It is filled with joyful and thought free activities such as lawn games, food tastings, and rides to take up your time while you are not at the show.  This year's headliners are Drake, DeadMau5, Lana Del Rey, The Black Keys, Florence and The Machine, as well as many more acts.  It attracts up to 150,000 fans a year since it started in 2011.  This year, however, is said to be the most highly anticipated year since it began.  The acts being brought in are top of the charts.
One of the most interesting activities provided at Governors Ball is called the Silent Disco.  This is where a room is filled with hundreds of people all wearing the exact same headphones.  There is one single DJ controlling the music playing in each of these headphones.  Everyone dances together without knowing what the person next to them is listening to.  This granted the festival with good reviews and something to make it different from the others.
The most famous festival that takes place during summer though is Bonnaroo.  This festival is in Manchester, Tennessee, during the weekend of June 11-14.  As hot as it is said to be, the festival reigns as one of the most famous of all time.  From Mumford and Sons to Kendrick Lamar, Spoon to Hozier, and Alabama Shakes to Billy Joel, many acts play and all genres of music are welcomed.  Around 80,000 fans show up annually and turn the usually calm city farm into an all-out weekend long party.  Not only is it known for its music, but also its art movement and activities that are derived from 1969's Woodstock music festival.
A music festival is the perfect way to get a short and sweet vacation, and have an unforgettable time, bad or good.  Take a road trip or fly in a plane this summer and go jam to some music.  You never know what you might see at the festivals.
Leave a Comment
About the Contributor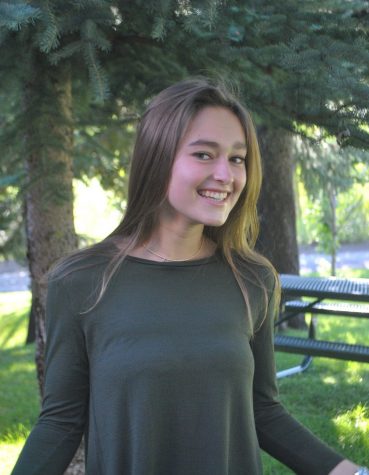 Carson Friedland, Design Editor
Carson Friedland is a staff writer for the Skier Scribbler. She is graduating in the class of 2017.  This is her third year in the journalism class,...