Turning Over A New Leaf In Aspen
A Profile on AHS Principal Tharyn Mulberry
When Tharyn Mulberry heard about a job opening as principal of AHS six years ago, he declined, thinking that he was not in the right place to take the job.
"I actually saw the Aspen High School [principal] position open up a couple of years ago, but at that time my son was just born and I didn't feel like it was the right time," Mulberry said.
However, Mulberry was so interested in the job at the time that he even had people write him letters of recommendation. He says there was always a part of him that regretted not going all the way through with the application process years ago, and when he saw that the position had opened up again this year, he knew he had to apply.
A Colorado native, Mulberry has been all over the state while studying and teaching. He got his undergrad at University of Southern Colorado, his master's degree at University of Colorado, and his teaching certification at CSU Fort Collins. After graduating and living in Summit County, he found himself in Pueblo. His stay in Pueblo was only intended to last a few months, but Mulberry ended up staying for quite a while because of his newfound love for teaching.
His classroom experience began with substitute teaching at a middle school in Pueblo. To his surprise, he enjoyed the teaching so much that he ended up applying for a fulltime job. His work began with teaching a GED prep program at an alternative school for incarcerated children.
Although Mulberry loved teaching the GED prep, he ended flipping 180 degrees and teaching IB World History and IB History of the Americas. From there, he went into the position of assistant principal at South High School in Pueblo, and principal at Heaton middle school, and lastly a principal at Centennial High School (also in Pueblo).
Although almost his whole professional life has been centered on working in schools, Mulberry never saw himself as being a teacher or principal when he was younger.
"When I was in high school, the first idea I had of what I wanted to do was go into medicine, mainly anesthesiology because I was very interested in biology. I later changed my mind completely and got interested in law through my speech and debate and decided to pursue political science," Mulberry said. "The main reason I didn't pursue my law degree is because I felt like I wanted to do something a little bit more socially aware, and that's where teaching came in."
As a principal, Mulberry feels as if his number one priority is the students, and that it is where his focus lies. With a hiring committee of almost 40 people, six of them were AHS seniors, and Mulberry felt like he "really hit a chord" with them.
"I know who I work for," Mulberry said. "Obviously, the parents and the teachers are extremely important too, but keeping the students happy is my main goal."
So far, he has been very well received by the student body, and is appearing to become a very well liked figure in our school.
"I love how invested [Tharyn] is in the student body. I feel like that is something that has been missing in the past few years that I've been in high school and it's great to have it this year," AHS senior and hiring committee member (and Skier Scribbler editor) Katherine Doherty said. "Hopefully he'll continue to make it a great year."
Leave a Comment
About the Contributors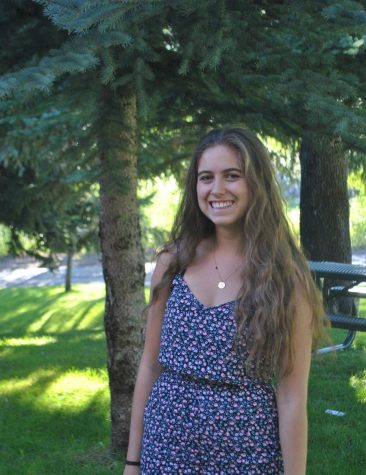 Olivia Oksenhorn, Editor-in-Chief
Olivia Oksenhorn is a senior at Aspen High School and Co Editor-in-Chief for the Aspen Skier Scribbler. This is Olivia's fourth year writing for the newspaper,...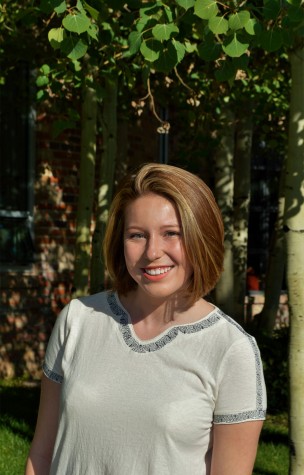 Mackenzie Conner, Photo Editor
Mackenzie was born in Aspen, Colorado, and is the fourth generation of her family to be born in the city. She participates in three sports throughout the...