Flooding Disrupts AHS Activities
A flood in the AHS big gym is not only disrupting athletic schedules such as girls' volleyball, and boys' open gym for basketball, but has also proven to be a costly repair for AHS. According to John Bangley, our new assistant principal, this wasn't the way he wanted to start the 2015-2016 school year.
"We are hoping somewhere in mid October or November it will be finished," said Bangley, who last year was the AHS athletic director.
Bangley said the flood was caused by Steve Ketchum's ABA basketball camp that was held during the summer. One of the kids in the camp was shooting some hoops and hit a red nozzle and uncorked the screw off the top, which created water that flooded the gym.
It is a costly problem. Early estimates by the insurance company are claiming the total price will be around $850,000, removing the bleachers, taking out the sub-flooring and the flooring, and replacing the wood floor. Then the new floor will have to sit, unused, until it gets used to the high altitude climate.
Athletes who are taking a part in fall sports will feel the biggest impact of the gym floor flooding.
"This really affects the boys' basketball and the girls' volleyball, because now they have to accommodate and switch off who is in the dome gym," said Bangley.
Although there are costly repairs many of the Athletes do not like the fact of the flood in the big gym either.
"Yeah it stinks to have to move our volleyball practices to the dome gym and the elementary school gym, there's a lot less space and causes more of a hassle for practices," said sophomore, Volleyball player Maddy Bergdahl.
The flood will also impact the annual College Fair, which will also have to find another space within the building to use. The Western Slope College Fair has been hosted by AHS for the past 11 years.
"It was very terrible to see the water fill up the gym, there are many things that must get done, "Said one of the schools' custodians. If repairs go as scheduled then normal activities can resume in the gym as early as of November, according to AHS staff.
Leave a Comment
About the Contributor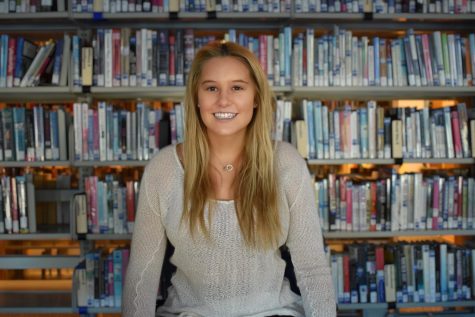 Madison Osberger-Low, Sports Editor
Madison Osberger-Low is a senior at AHS and the Sports Editor for the Skier Scribbler. This is her fourth year writing for the paper and she hopes to...