ACT: A Pain in Students' Backs
It's midnight on a Sunday and you have finally finished your homework, thinking it is now bedtime, when you glance to your right to see the ominous ACT book sitting on the table. It's going to be a much longer night. 
The ACT is a major part of a present day high school juniors' life, seeing as it is one of the largest components of whether or not we get into our dream schools. Recently though, the American society is attempting to move away from standardized testing.  
As juniors, the amount of stress we are put under day to day is immense. From IB homework assignments to simply trying to get sleep, there just is not enough time to complete everything we need to accomplish. Daily, we are told that we need to achieve a certain score on the ACT, but left and right we are failing tests in school because we substitute time to study for the ACT instead of our actual school tests. Eventually it catches up to us and becomes an issue, for schoolwork is important for our futures as well. What it all comes down to is that we, as a country, spend too much time focusing on standardized testing.
There are now possible solutions to decrease the use of standardized testing overall. On October 25, 2015, President Obama released a video on Facebook addressing the issues of standardized testing. He found that on average, 4.2 school days each year are now dedicated to standardized testing when he believes only 2% of our time should be spent on this.  The White House is issuing a ten-page plan to help teach administrators and educators on how to begin getting rid of standardized testing.  The average junior, like me, spends about six hours a week on ACT prep alone, when we are only awake 90 hours a week.  This means we are spending nearly 5% of each week focused solely on preparation for the ACT.
Another fight against standardized testing occurred last year in Colorado when the state issued the new PARCC testing. Each school district would have to have at least 95% of their student population participate in this test to meet the governmental standard. Only five school districts in the entire state succeeded in this, while every other district was under the 95% percent participation rate.  The state of Colorado faced protests all around against PARCC testing.
A little over 200 universities and colleges –  in the United States alone –  have gone test flexible or test optional in recent years.  These schools do not require a student to send in their test scores as part of their applications.  These schools believe it will provide diversity and give those students who do not test well, a chance to shine in school. The most recent school to go test optional, this past July, was George Washington University in D.C., which is ranked by US News as 57th in the nation.  
The fight to change the ways of standardized testing in our country is something I hope to see progress so maybe kids like me and my peers can have a chance to take a break every once in awhile and be considered by schools as something other than simply a test score.  
Leave a Comment
About the Contributor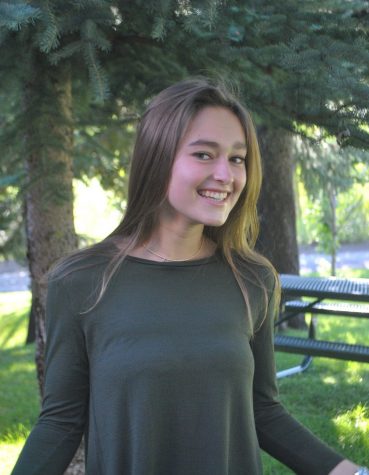 Carson Friedland, Design Editor
Carson Friedland is a staff writer for the Skier Scribbler. She is graduating in the class of 2017.  This is her third year in the journalism class,...