The Nutcracker
The Nutcracker, an Aspen holiday classic, will be performed this year with some new twists Dec. 12-13 at the Aspen District Theatre. Students with the Aspen Santa Fe Ballet, which now has four locations in the Roaring Fork Valley, will dance with professionals in this traditional story about a Christmas toy that comes alive.
Three new dancers have joined the company, Janelle Figgins, Anthony Teideman and Pete Leo Walker, according to Melanie Doskocil, the school director of the Aspen Santa Fe Ballet.
"While I can't spill the beans on exactly what they will be doing, I can say we will get to see them taking on some big roles in this year's performances. And they are gorgeous," said Doskocil, who has been involved in productions of The Nutcracker for 30 years. The story was originally written by E.T.A. Hoffmann in 1816.
Hannah Small, an AHS sophomore who has danced with Aspen Santa Fe Ballet for at least 11 years, plays a party girl and a toy soldier in The Nutcracker.
"I'm very excited for the performances," said Small, who uses her acting and dancing skills in the all-important party scene. Small dances at least five days a week, though during Nutcracker season her schedule increases.
Doskocil said students have been practicing for The Nutcracker since October, including full days on Saturdays working on their roles in the studio.
"The company spends about four weeks rehearsing eight hours a day, five days a week to put everything together," she said.
This year, Brook Leibinger, a freshman at AHS, will play the lead role of Clara, the young girl who receives a nutcracker as a Christmas present.
"I'm really excited to be on stage with everyone looking at you but at the same time it's really stressful because I don't want to mess up," Leibinger said.
Doskocil said, "Emotions are always high going into this process. It's an exciting time of year, filled with tradition. Our upper level female students dream of being the lead. Clara and our company dancers look forward to all the guest artists that join our ranks to fill out the cast of over 40 professionals. For me, it's an exciting build up to the holidays."
AHS freshman Emma Ellis agrees. "It's really exciting, but since this is my second year, it's all about refining and getting everything perfect for the show. As each week goes by and the show gets closer, there is more pressure, but so much good adrenaline and excitement comes with it too."
Ellis who will be dancing as clara added, "Although it is a ton of work being a main cast member, everyone spends so much time making The Nutcracker come alive each year."
The Nutcracker will be performed Dec. 12 and 13 with matinee and evening performances each day. Tickets start at $25 and may be purchased by going to aspenshowtix.com.
About the Writer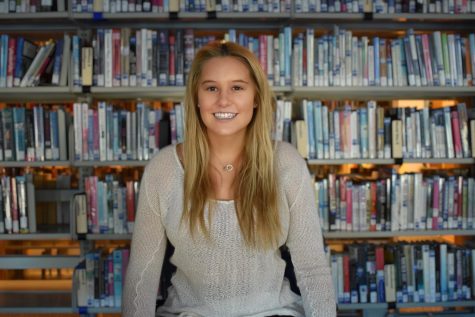 Madison Osberger-Low, Sports Editor
Madison Osberger-Low is a senior at AHS and the Sports Editor for the Skier Scribbler. This is her fourth year writing for the paper and she hopes to...