Much More than Headboy
We all know Ben Belnski. There are many instances where we see him, whether it is in the hallways, on the football field, or leading a pep rally. This young man partakes in countless activities that consist of sports, clubs, student government, theater, and music; making him easily one of the busiest people in the school. So what do we not know about Ben Belinski?
Let's start with this… this young man is in a band with fellow seniors Matthew Ferguson and Leilani Rosenthal. Belinski is an asset to the football team, races for the AHS Nordic team, and plays baseball, all as a varsity athlete.
"He is one of the most experienced players on the football team and leads by example. Ben is awesome because he can be funny or goofy, but he knows when to take stuff serious," Ferguson said.
Not to mention, he is a part of NHS, so he not only does his required service hours, but he also gives back to the community on his own time.
"I'm a part of NHS, so I'm required to do service for national honorary recognition, but I also do service on my own for the Snowmass Chapel like kids camps, special events and performance stuff. I guess I just help out whenever anyone needs me," Belinski said.
His spunk and energy are a huge part of the school atmosphere, and his presence is obvious every day, here at AHS. He was elected head boy this past spring by his peers, proving that his peers think that he is a hardworking and competent young man.
As an IB Diploma candidate, Belinski has had to find the perfect balance between his academics and everything else that he participates in, but his guilty pleasure? Sitting down and doing nothing at all. After having to deal with all of the hustle and bustle from school, one can understand why being alone is so important to Belisnki.
Whether he chooses to immediately go to college immediately following graduation, or travel around the world for a while, Belinski is optimistic about his future, regardless of what path it takes.
"Ben is a very quiet, yet astute young man in class. His intelligence and ability to act on his toes give promise to his future," English teacher Andy Popinchalk said.
Ben, like most students at AHS, has big plans for his future and hopes the get into college that will lead into his career, but if not, he has a reliable backup plan.
"I sure hope I get accepted into some kind of college. If not, I'll just go to South America or Europe or Africa for a bit and be an international hobo. If it all works out, it would be pretty neat to be an astronaut, but otherwise I'll just become a rockstar."
No problem, Ben. No problem.
Leave a Comment
About the Contributor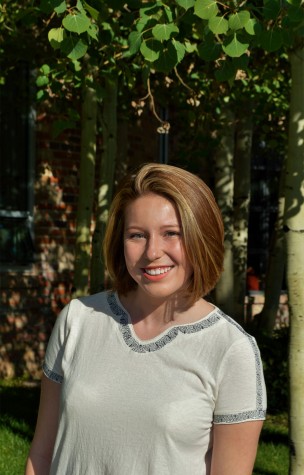 Mackenzie Conner, Photo Editor
Mackenzie was born in Aspen, Colorado, and is the fourth generation of her family to be born in the city. She participates in three sports throughout the...