Before the Night Ends
ASPEN–The nonprofit organization Aspen Film, which hosts dozens of full-length and short films each year, has just finished its successful run of prospective Academy Award-nominated films during the "Academy Screenings" program that ran through the holiday season and ended Jan. 1.
     The films were presented at the Wheeler Opera House and Paepcke Auditorium and included the following:
    "Lion," which was presented on Thursday, Dec. 22, was directed by Garth Davis and centered around the true story of a boy who is raised in Calcutta, and whose life is very challenging. This includes getting stuck at an Indian train station before he is adopted by an Australian couple. Twenty-five years later, he looks for his birth family.
"Hidden Figures," which was presented on Monday, Dec. 26, tells the true story about several African-American women who made their mark in the NASA space program. During this time astronaut John Glenn was attempting to orbit Earth. The women, who were called "computers" (because they added up the complicated equations by hand or with an adding machine) made important contributions to the space program. The film stars Octavia Spencer, Taraji P. Henson and Kevin Costner.
A highly anticipated movie was "Nocturnal Animals," presented on Thursday, Dec. 29, and which was promoted as a "symbolic revenge tale." It centered around an art gallery owner who lived with the fear of her ex-husband's new novel, which had a violent tone. The film stars Amy Adams as Susan Morrow and it won the Grand Jury Prize at the 2016 Venice International Film Festival.
    On the final day of the Academy Screenings, the movie "Gold" played at the Wheeler Opera House. It featured a man who pursued an "American Dream" of finding gold. The movie stars Matthew McConaughey as Kenny Wells, who plays a prospector scoping out a piece of land in the jungle in Indonesia but must deal with Wall Street after he strikes his fortune.
   The winner of the Audience Choice Award is expected to be announced soon. Aspen Film was founded in 1979 by Ellen Kohner Hunt and also includes the Shorts Fest and the Aspen Film Fest in spring and fall.
About the Contributor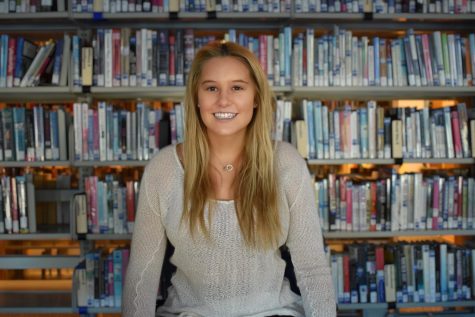 Madison Osberger-Low, Sports Editor
Madison Osberger-Low is a senior at AHS and the Sports Editor for the Skier Scribbler. This is her fourth year writing for the paper and she hopes to...