Snowfall Returns
ASPEN– After weeks of bright sunshine and dry paths, snow finally returned to Aspen late February. During the period of relentless sun above our heads and no cloud in sight, athletes fond of winter sports struggled to keep up with their daily routines and races from lack of snow.
Senior Hazel Willie shed a light on how the weather has a negative impact on the world, and on her Nordic races.
"The biggest Nordic race in the U.S., the Birkebeiner, is this weekend and because of all the warm temps, there's so little snow that they're not sure if they're going to be able to do it," Wille said. "This is a huge deal in the Nordic world right now." 
The American Birkebeiner is held in northern Wisconsin, where temperatures this time of year normally allow for the legacy race to be completed. Started in 1973, this is the events 44th year.
Here in Aspen,  it's a high priority to keep the snow (rather than rain) falling. There's even a group that was formed by Olympic medalist Gretchen Bleiler of Aspen called Protect Our Winters (POW), that attempts to raise awareness about climate change and how it impacts the winter sports community.
Aspen Skiing Co. Director of Public Relations Jeff Hanle agreed that this season's temperatures have been way too warm and have changed the normal snowfall cycles.
"I think it has been a very strange year," Hanle said. "We have had warmer temperatures than normal so you can see pretty extreme fluctuations in snowfall from the top of Highlands and Snowmass down to Buttermilk. We had some storms where it snowed almost a foot up high with almost no snow at the base and in town."
According to Cory Gates the Aspenweather.net staff member, these same trends have been seen across the west this winter.
"In terms of temperatures, most all of our storms have come from California, so overall temperatures have been above average this winter," Gates said. But the snowfall totals also have been high too.
"So far, every western state has above normal snowfall in the mountains this winter," he said.
While the recent, prolonged mid-winter drought experienced here in central Colorado was a worry, the new snow that fell Feb. 23 came as a welcome relief and Aspen residents continue to have high hopes for snowfall later this season.
"We were on a tear in December and January," Hanle said.
This was followed by a dry February,
"We still have excellent coverage across the mountains and with the return of cold and snowy weather this week things will improve quickly," Hanle said.
To date this season, beginning in October 2016, a total of 248.5 inches fell on Highlands. In January alone, the resort had 92 inches of snow, falling just short of its 100-inch-in-one-month record. Snowmass finished second in the snowfall sweepstakes with 239.3 inches followed by Aspen Mountain with 227.6 inches and Buttermilk, which has the lowest elevation, recording 141 inches.
About the Writer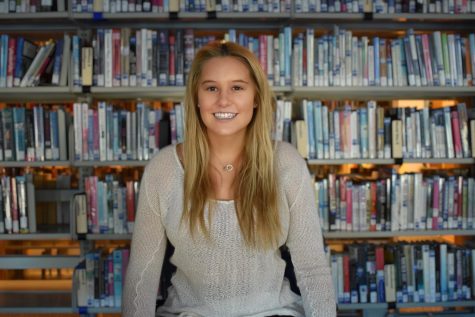 Madison Osberger-Low, Sports Editor
Madison Osberger-Low is a senior at AHS and the Sports Editor for the Skier Scribbler. This is her fourth year writing for the paper and she hopes to...