The Best Halloween Costumes For 2017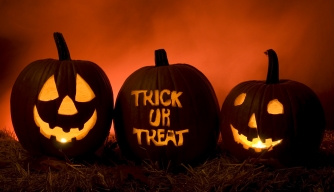 Advertisement
Hang on for a minute...we're trying to find some more stories you might like.
Overall the total for money spent in America for costumes is over $3.1 billion dollars!  Halloween is a huge holiday in America. Last year party city's most popular costumes were Donald Trump, Hillary Clinton, Harley Quinn, and Wonder Woman. I'm here to give some ideas to make this year's Halloween costume memorable.
First the five most popular costumes.
Pennywise the Clown
For those who want children to run away from them screaming.
Wonder Woman.
FEMINISM!
Tight Suit/ Fat Suit.
This never stops being funny. We all love that kid who comes as one of these every year and no one knows who it is.
Game of Thrones Character.
(Insert GOT pun here)
Baywatch costume.
*Runs in slow motion*
And how about the five weirdest/ funniest costumes out there.
Pregnant Kylie.
There's nothing like a 20 year old, pregnant, billionaire to inspire you.
Cinderfella.
Someone's got some re-evaluating to do.
Sexy anything.
(Sexy nurse, police officer, basically anything serious can be made "sexy")
Guy/ Girl Fieri.
Best couples costume ever!
The Last Minute.
"I'm not dressing up this year Halloween is for children."- me October 10th.
"I have to dress up! It's Halloween!"- me October 30 at 2 am.

About the Writer
Tessa Guthrie, Staff Writer
Tessa is a Sophomore at AHS and is a second year staff writer for the skier scribbler. She plays volleyball and golf, loves art and the outdoors. She plans...