AHS Skiers Enter Playoffs Ranked 12th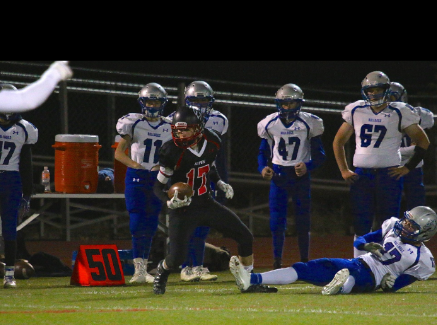 Advertisement
Hang on for a minute...we're trying to find some more stories you might like.
The Aspen Skiers head into the playoffs this weekend, ranked 12th in the Western Slope 2A League by the Colorado High School Activities Association, which announced its seeds on Sunday. Aspen will play fifth-ranked, Classical Academy, on Friday, Nov. 3, at 7 p.m., in an away game. Both teams have an 8-1 record. The Skiers are returning to the playoffs for the first time in five years.
Last Friday, the Skiers put up another win against the Moffat County Bulldogs, after trailing in the first half of the home game during "Seniors Night." The final score was 58-18.
League rival the Basalt Longhorns also had a high scoring game, 60-6, Friday night under the lights in the "Field of Dreams" against the Roaring Fork Rams, a team that had only scored 18 points total this season.  The dominating play all fall helped the Longhorns finish sixth in Western Slope 2A League play.  Like Aspen, Basalt comes into the playoffs with an 8-1 record.     
And also like the Skiers, the Longhorns will take on a challenging teams in the upcoming playoff games. Basalt plays at home Saturday at 1 p.m.
Aspen Skiers senior, Robbie Francis, guard and middle linebacker, said that he didn't predict the team to go this far this season. He said that the team is close and that dynamic helps keep the positive energy going during the games.
"To be honest, I didn't think we would be this good, but I knew we would be better and more competitive. I knew after the Middle Park game that we could be something special," Francis said. "We are a very close knit group."
Coach Karson Pike said that if the Aspen Skiers can execute  their abilities in the upcoming playoff game, they will succeed.
"We know that we can play with anyone if we execute our technique and scheme. The teams will continue to get better as each week passes. We need to continue to raise our standard of preparation," Pike said.
With that being said, there is a small chance of playing local rivals, the Basalt Longhorns.
  "It is possible. I hope for our league and schools we are able to play them again. We would change up our game plan certainly, but we will cross that bridge when we get there," Pike stated.  During their only meeting, Basalt beat Aspen in its homecoming game, 48-22.
Senior wide receiver and corner, Jordan Hornburg, said that Friday is going to be tough, but with new plays the team is confident about their capabilities, which could lead to victory.
"I'm most excited just about the competition, it's gonna be a really good game, a battle," said Hornburg. "We just threw in some new offense plays so that will surprise them. The team has also been getting in the film room a lot to see how their team operates."
With high hopes that it can extend its season another week, the Aspen Skiers head to Colorado Springs Friday for this critical game.

About the Writer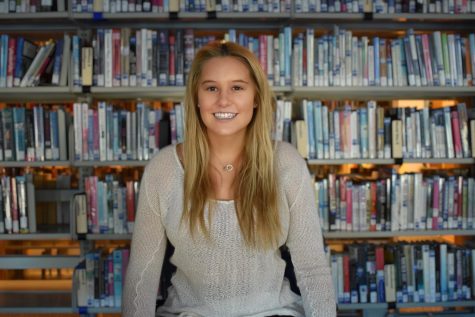 Madison Osberger-Low, Sports Editor
Madison Osberger-Low is a senior at AHS and the Sports Editor for the Skier Scribbler. This is her fourth year writing for the paper and she hopes to...