Racing for Equality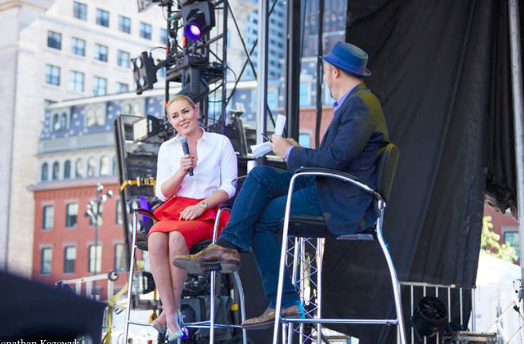 In 1962, Gertrude Ederle became the first women to swim the English Channel. She set a world record for swimming  35 miles in 14 hours. Ederle believed that she could do anything, especially during the era of women only doing sports that didn't involve much physically or not playing sports at all. She inspired the next generation of female athletes that anything is possible.
Women's sports have come a long way since Title IX was signed into law by President Richard Nixon, in June 1972. Title IX prohibited "sex discrimination in any educational program or activity receiving any type of federal financial aid," and opened the door for women to leave their place in the kitchen for the opportunity to play in all sports, rather than just "women's sports."
Now, U.S. Ski Team member Lindsey Vonn hopes to take equality one step further and has asked alpine skiing's governing body, the International Ski Federation (FIS), for permission to race against men in a downhill event. Vonn first made the request in 2012, but was turned down. This year she asked again and was told by FIS it would consider her request after the 2017/18 season was over.
Women should have the right to compete with men in sports, if they are capable and competitive, which Vonn certainly is. She is chasing the all-time record of 86 World Cup race wins and needs only nine more to tie Ingemar Stenmark record that has stood for more than 30 years. Vonn dominated the downhill for years, especially at her favorite venue of Lake Louise, Canada, which sportswriters like to call "Lake Lindsey" because of her 18 wins there. It's at that location where Lindsey hopes to get her shot at racing the guys.
In an Oct. 4 Forbes article, Vonn admitted that ski racers from across the globe have said she doesn't have the strength or the capability to compete against men.
"I'm a princess," is how some members of the Austrian Ski Team see Vonn, who is an Olympic gold medalist and four-time World Cup overall champion. She explained that some critics think it would be a "joke" if she were allowed to compete in this battle of the sexes and "…because I'm a girl, I'm a princess."
FIS has the final say on whether or not to let Vonn compete against the men at next year's races in Lake Louise. But in Vonn's final say in the Forbes interview, she emphasizes that she wants to show men are wrong and to prove a point, that women are equals on and off the course.
"My case will be heard. I would really like to stick it to them," said Vonn.
AHS Junior and FIS skier Trey Thorpe said that he thinks it would it could be beneficial for the sport, and women, if Vonn is allowed to compete against the men.
"Just to simply get the sport out there will inspire many racers. Broadcasting races and setting up events for the youth are two ways you can inspire girls,'' said Thorpe.
More than 40 years after Title IX became law, women continue to break through sports barriers. But there are still tall hills to climb. Allowing Lindsey Vonn, one of the most accomplished ski racers of all time to compete against the men, will give all of us a leg up in reaching that mountain top.
About the Contributor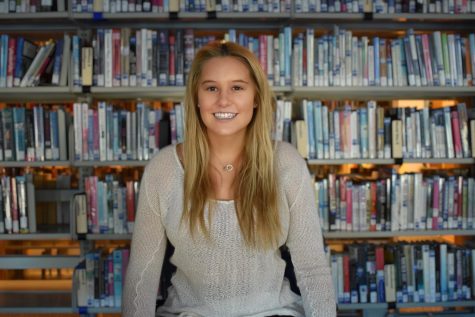 Madison Osberger-Low, Sports Editor
Madison Osberger-Low is a senior at AHS and the Sports Editor for the Skier Scribbler. This is her fourth year writing for the paper and she hopes to...