How to Balance Both School and Athletics: Becoming Successful Against All Odds
Hang on for a minute...we're trying to find some more stories you might like.
For many, the American Dream revolves around the idea of going to college, although not many people are able achieve this dream without making a sacrifice. However, for Jamison Fuentes, one of the best baseball players at AHS, this dream has become tangible due to his continued effort in both schoolwork and baseball.
"I am going to Adams State University in Alamosa, Colorado for baseball with a $5,000 athletic scholarship per year, but I will also major in business with a minor in astronomy," Fuentes said. "I think that my work ethic and just wanting to get better has made me the better player. While others were fine with the current level that they are playing at, I have always wanted to improve my game to become the best that I can be."
As the neverending challenge of high school academics affect the time allotted for all activities outside of school, many student athletes struggle to schedule all of their affairs accordingly. AHS Athletic Director, Martha Richards, believes that one of the most important skills that can be learned through extracurricular activities is time-management.
"I think for kids to be successful in college as a student athlete, they have to get their priorities straight. They have got to choose to make their social life a distant third. It has got to be school first, with athletics and extracurriculars second, as well as anything that might affect your sports, such as rest and nutrition," Richards said. "Jamison seems to be a kid that gets alot of stuff done and he knows what he wants to do. You must know what your overall goals are, and to know what it is you stand for, which will help you become successful while at college and beyond."
AHS sophomore and varsity baseball player, Jon Haisfield, has looked up to Jamison throughout his athletic career and hopes to follow the same path, working towards both academic and athletic success.
"I have always looked up to him, since the beginning of my athletic career at AHS, especially in baseball. He has been a very strong inspiration for everyone on the team due to his hard work in school while also continuing to be at every practice and become a great player. I hope to one day follow in his footsteps and be able to play college athletics," Haisfield said.
Although it is very difficult to complete high school, play intensive sports throughout the year, and achieve an athletic scholarship, no one can complete it alone. Without the support of his friends, coaches, parent, and teachers, Jamison would not be who he is today.
"I owe all of my accomplishments to my teammates and coaches. They have been with me the entire way and I wouldn't be where I am today without them," Fuentes said. "They have made me a better player and a better person. I couldn't have done it without their support."

About the Writer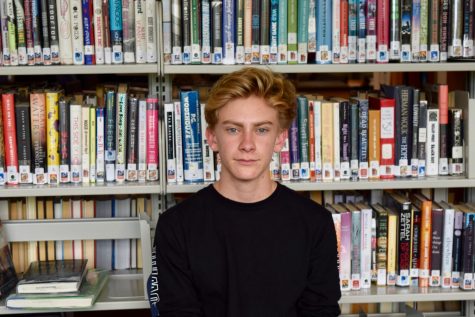 Tatum Diemer, News Design Editor
Tatum is a junior at AHS and this is his second year with the Skier Scribbler, now working as a Layout and Design Editor. In his free time, he enjoys skiing,...