Athlete of The Month: November 2017
During the fall season, Aspen High School offers 8 sports and half of the student body participates in some form of athletics. Athletics aren't only beneficial to kids physically, they help develop cognitive skills such as leadership, self esteem, goal setting, and teamwork.
"Athletics teach life 101, it's one of the most important things kids can do here. It teaches you how to act in the real world. When you guys leave here, when you get jobs, you will always play on a team," Richards said.
The female Athlete of the Month is senior Maddy Bergdahl. Maddy is the outside hitter on the AHS varsity volleyball team and also loves to rock climb, ski, mountain bike, play soccer, and hike. Maddy was a leader on her team. Towards the end over the season Maddy suffered from an injury in her ankle. Although she couldn't play, Maddy still came to all the games.
"My favorite part about playing volleyball is the excitement of working hard every practice and then getting into a game and having all that hard work pay off," Bergdahl said. "Getting a kill or an ace is the best feeling in the world to me." Maddy plans on playing volleyball in college in California. She also has played volleyball for all 4 years, making JV as a freshman.
"Maddy was there for the team the whole season. She worked hard and had a great attitude. She didn't miss anything, and I think that was critical to the team's success," Richards said.
The male Athlete of The Month is senior RJ Peshek. RJ was quarterback of the varsity football team. He also plays hockey, lacrosse and skis. RJ was a great leader of the football team and gave the team a great attitude and a fun season.
"The way RJ lead the football team, statistically, and as a captain was amazing," Richards said. "Football is the biggest team sport at AHS, and it takes a lot to lead that many people, but it also has many rewards."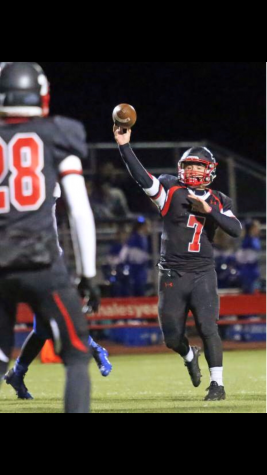 "My favorite part of playing football is the bond that you create with your teammates. In my opinion, it's the most team oriented sport because everyone has their own job on each play and in order for the play to be successful, you need everyone doing their job," Peshek said. "Football has taught me a lot about leadership and teamwork. We always say in football there is a brotherhood that has formed and I have seen that in my other sports as well."
Football and volleyball both went to states this year and a lot of the athletes receive an academic award for keeping good grades throughout the season.
"Sports work hand in hand with academics. If academics if the left ski then athletics are the right ski. They have to work together going down the mountain. If they go in separate directions or butt heads, that's when you have a bad situation. Neither academics nor athletics have to come first, they have to work together," Richards saids.
About the Writer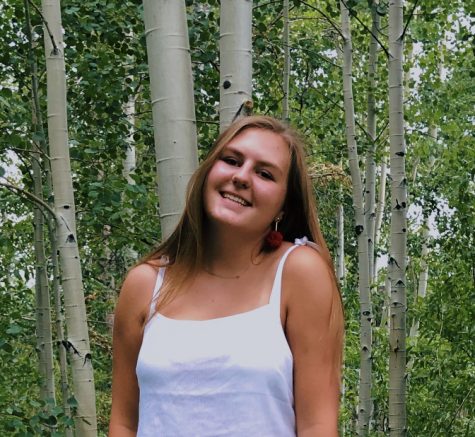 Tessa Guthrie, Editor-in-chief
Tessa Guthrie is a senior at AHS. She is currently one of the Editors-in-Chief. This is her fourth year writing for the Skier Scribbler. She loves to ski,...