The Seven Resturant Wonders of Aspen
Aspen has many delicious restaurants, but many are off the most popular streets and worth a visit. While Aspen locals tend to know the best restaurants, many find themselves going to the same popular restaurants in Aspen over and over. These unique locations hide some of the tastiest restaurants in Aspen, and they are all worth finding.
Mawas Kitchen
Mawa's is located at 305 AABC Suite F, out by the Airport. While there are multiple restaurants in the AABC's, most of the units are used for office space, storage, and commercial space. Mawa's Kitchen serves delicious, healthy gourmet food with lots of vegetarian options, such as salads, soups, and sandwiches. They also teach cooking classes and cater for events. It is perfect for getting something quick for lunch without eating junk food. Menu: https://www.mawaskitchen.com/aspen-restaurant-take-out/lunch_menu/
Home Team BBQ
Home Team BBQ is a relatively new restaurant, located in the Inn at Aspen, at the base of Buttermilk. The restaurant is extremely popular because of its delicious food. The restaurant serves classic South Carolina BBQ with things like smoky pulled pork and tater tots with melted cheese. It is the perfect place to get comfort food and warm up after skiing. Menu: https://hometeambbq.com/menus/
Pyramid Bistro
Pyramid Bistro is located in the upstairs part of Explore Bookstore. Pyramid Bistro is nutrition-focused cuisine. They serve things from many different ethnicities such as potstickers, Thai corn soup, and Farro Risotto. It's unique location makes it a perfect spot to curl up with a book and delicious food. Menu: http://pyramidbistro.com/lunch-menu.html
Bangkok Happy Bowl
Bangkok Happy Bowl is located by Clark's market. While it isn't very hard to find, Bangkok Happy Bowl isn't very well known. They serve traditional Thai food such as Pad Thai and a variety of flavorful bowls. They also have a second location in Willits. Menu: http://aspenthai.net/Aspen-thai-food#menu
L'hostaria
L'hopstria is a classic Italian restaurant located on an "off" street of downtown Aspen, East Hyman Street, behind the Aspen Art Museum. The entrance is a little garden gate weaved with colorful lights that lead down to the restaurant. They serve fresh daily made pastas, delicious seafood appetizers, and mouthwatering desserts. It's as if going to Italy without having to leave Aspen. Menu: http://hostaria.com/cuisine/
Pine creek cookhouse
Pine Creek Cookhouse is in a unique location. It is in the middle of the wilderness! With scenic views and a rustic cabin feel, this is a bucket list worthy restaurant. To get to it you can hike, cross-country ski, snowshoe or take a sleigh ride. They serve American style food and an amazing experience. Menu: http://pinecreekcookhouse.com/cuisine/
Louis Swiss bakery
Louis Swiss bakery is also in the AABC. Although it is not a sit-down restaurant, Louie Swiss is definitely one to visit. They hand-make all sorts of pastries including danishes, donuts, muffins, and personal pot pies that will start your morning off right. They also have a stand at the farmers market from June to October. Menu: http://www.eataspen.com/aspen/restaurants/1030/louis-swiss-pastry
About the Contributor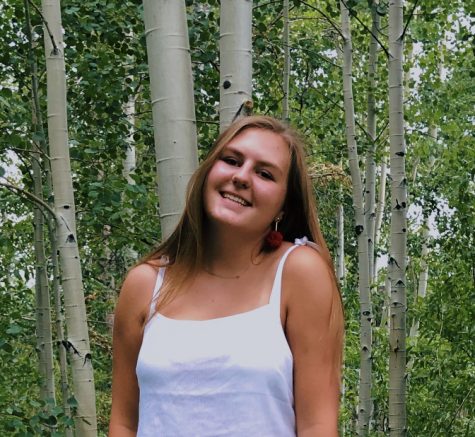 Tessa Guthrie, Editor-in-chief
Tessa Guthrie is a senior at AHS. She is currently one of the Editors-in-Chief. This is her fourth year writing for the Skier Scribbler. She loves to ski,...