The Sports Team That's Climbing to the Top
AHS climbing team has sent climbers to regionals and the club two climbers are going to states.  The climbing team started last year and most of the students hadn't climbed before the club, and have grown as climbers over the past two seasons. The team brought seven kids to regionals, two of whom qualified for states.
Alex Reginelli, one of the coaches, has a passion for the sport and coaches alongside Kim Hammond.
"The students have worked really hard," said Reginelli, "it's a new club, and everybody has made so much improvement."
The climbing team trains at the Red Brick on Tuesdays, but some students train there nearly every day. Varsity letters are available to students who earn them throughout the season. A certain amount of practices is required and students who want to letter also have to go to a minimum amount of competition. At competitions, climbers can climb on the JV or Varsity team, depending on what walls the climbers can climb, but they all train together. Tatum Johnson, a freshman, joined the team when she entered high school and plans to stick with it.
"I think the sport is going really well. We have a lot of committed members who show up every week. Not everyone goes to the competitions, but it's cool to have a sport where people just show up to have fun," said Johnson. "It's a unique sport and not as aggressive as others, which I love. And it's a small commitment, but completely worth the while."
Throughout the season, the students compete in tournaments to try and qualify for states and regionals. There are different levels of climbing walls that kids can climb. It takes strategy, strength, and skill to get to states in any sport, and injuries on climbers hands are frequent and can make or break their season.
"The key is to make sure that you're resting," said Reginelli. "Students should have at least a day off a week. A lot of the kids do multiple sports and climbing may not be their priority. The only thing that the other coaches and I can hope for is that they take some days off for rest."
Athletes are prone to injuries and overworking is one of the main reasons for muscle pulls or other accidents. It's also healthy for the body to rest frequently.
Taylor Victoria is a senior and has been climbing since last spring when she went on a trip to Moab. She will be going to states on the JV team which is later this month.
"I had to realize that sometimes I have bad days, I don't get the score I want, but it doesn't matter because I always have room to grow and I can redeem my self-esteem during the next competition after practicing more," said Victoria. "The team works very well together. Everyone is so supportive and genuinely want to help each other grow. We all have so much fun and everyone loves getting together and just climbing."
About the Contributor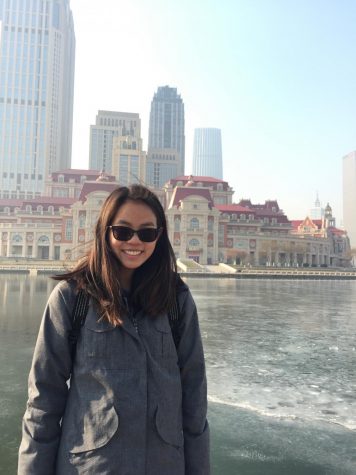 Aja Schiller, News Editor
Aja is currently a senior and has been writing with the Skier Scribbler since she was a freshman. She's spent her quarantine growing new plants, reading,...