Travel Guide to Saquarema,Brazil: an Unforgettable Experience
Hang on for a minute...we're trying to find some more stories you might like.
Have you ever considered traveling to Brazil? This past Spring Break, I traveled for the second time to Saquarema Brazil.  My uncle lives in this beautiful country and that includes its perks. This includes no hotel, free food, and perfect beach access made this trip even more affordable. Brazil is such a stunning, and huge country. There are so many things to do and see. Carnival, which occurs before and after Ash Wednesday, floods the beaches of Saquarema. People will party and dance the night away for several days. Carnival is one the most wonderful times to visit Brazil. Check out below of my top five favorite places I visited:

Oceanica 1000 (Airbnb)
Oceanica 1000, is my uncle's Airbnb. Located in the top surf spot in Saquarema, it's waves and restaurants make it one of the most magical places to visit in Brazil. This beautiful beachfront pousada, as they call it in Portuguese, has total beach access. Equipped with a pool, free breakfast, eight suites (6 with ocean view), WIFI, free parking, transportation, etc, make it one of the best places to stay in Saquarema. This hostel is very relaxing and having access to it without cost made it easier on my trip.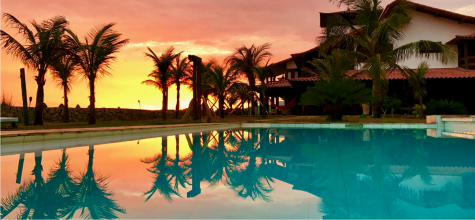 Casa de Praia (Restaurant)
One of my favorite restaurants was Casa de Praia. Every morning I would walk down the beach to get some fresh açaí. Açaí is a native berry coming from the Amazon rainforest. It's traditionally made in a bowl as a frozen fruit dessert. It's so delicious and packed with antioxidants. This restaurant also caters food that is outstanding. They have seafood, meats, and grains. If you plan on visiting Saquarema, this is definitely a restaurant to go to.

http://casadapraiaitauna.com.br/
N.S. de Nazare Church
The stunning white church located on top of a hill is Saquarema, Brazil's main viewpoint. The church was built in 1837 and is fairly newer than other churches located in Brazil. From this beautiful church, you can spot all the beaches, the lagoon, and the mountains far away. The church is a beautiful place to visit any time of the day, but is spectacular at sunset. Sometimes fireworks go off behind it at night. Check out this unique church when you head to Brazil!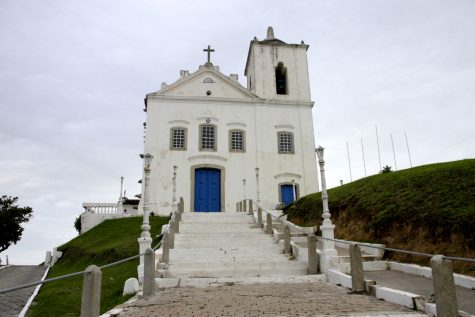 Seizan (Restaurant)
If you are looking for a different taste of food instead of traditional Brazilian food, this is the place to go. Located in Saquarema, Brazil, this Japanese restaurant has such delicious food. One of my favorite foods that I ate there were Japanese yakisoba noodles. Brazil actually has a large number of Japanese immigrants and they adopted many Japanese food traditions. I would say this is one of the best restaurants in Saquarema for its unique cuisine in this country.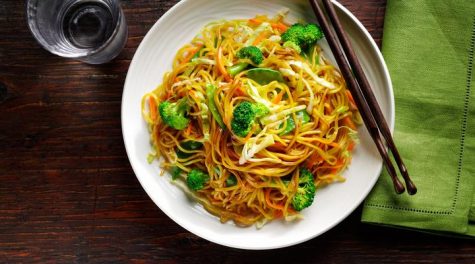 Buzios (City)
Buzios is outstandingly beautiful. Located about an hour and a half from Saquarema, this city is a lot like Aspen. Bustling with tourists and a lot of shops, this city makes a perfect day trip or two.  Lounging at the Silk Club to snorkeling on the beach were two of my favorite things I did there. The stunning clear waters of Praia Brava make this a perfect place to go snorkeling. I saw parrot fish and two sea turtles, while swimming in the crystal clear waters. One of my favorite restaurants I ate at was called Fishbone. It sits on Praia de Geribá, the best place to surf in Buzios.  If you're looking to dance and to also get some delicious food and drinks, this is an incredible place to stop by. Buzios is such a beautiful, popular city, making it a perfect place to visit.

About the Writer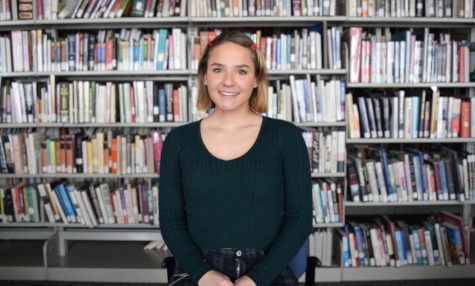 Bella Hoffman, Staff Writer
Bella is a junior at AHS and this is her second year as a staff writer for the Skier Scribbler. Bella is also apart of the AHS Dance Team and spends her...