Aspen/Snowmass Top Summer Concerts
Hang on for a minute...we're trying to find some more stories you might like.
Every summer, Aspen/Snowmass offers a diverse group of artists, each providing crowds with entertainment and unique performances. From Flaming Lips to Ziggy Marley, Aspen/Snowmass brings some of the most unique bands to the valley. Check out my top 10 summer concerts in Aspen below:
1. Boombox | June 1 | Belly Up Reserved Prices: $45 General Admission: $35 https://bellyupaspen.frontgatetickets.com/event/1xi0ves2va9h9l0x
Boombox is an American rock and electriconic duo who offer some of the grooviest beats. If you like a mixture of rock and dance, this would be an amazing concert to check out.  
Flaming Lips | June 8 | Belly Up
Reserved Prices: $290 VIP General Admission: $200 General Admission: $90
https://bellyupaspen.frontgatetickets.com/event/pmhzjjrawx07tqzu
Who doesn't know the Flaming Lips? This internationally known band, fronted by rock legend Wayne Coyne, is a must see over summer vacation. Flaming Lips perform once or even twice a year in Aspen.    
 Turnpike Troubadours | June 12 | Belly Up
Reserved Prices: SOLD OUT General Admission: $28
https://bellyupaspen.frontgatetickets.com/event/fee2h3wmlyr469dv
Turnpike Troubadours is an American country music band. If you love country music, you'll dance to country tunes performed by one of the most popular country bands in the world.
      

Ziggy Marley | June 18 | Belly Up
Reserved Prices: $115 General Admission: $55
https://bellyupaspen.frontgatetickets.com/event/8w4yqf1szodxd4y9
Ziggy Marley, the heir of Bob Marley, is celebrating his father's legacy by following the reggae style. Reggae is definitely a genre that will keep you calm and at peace. Go see Ziggy Marley this summer.  
      

JAS Aspen June Experience| June 22- 23| Benedict Music Tent
Artists: Lyle Lovett and His Large Band with guests Leslie Odom Jr, Lizz Wright, and Joshua Kagler and Harmonistic Praise Crusade. 2-Day Price: $49.95
http://jazzaspensnowmass.org/june-experience.html
The JAS June Experience is an unforgettable event in a unique place. Several artists perform each day, bringing multiple different genres to the stage. This 2-day festival is an opportunity to witness some of the most culturally diverse and unique genres there are.  
Thievery and Corporation | July 4-5 | Belly Up
Reserved Prices: $295  General Admission: $98
https://bellyupaspen.frontgatetickets.com/event/vh2uxtk9hut6wtiw
This electronic duo is going to make you want to dance. If you're looking for a concert to make you believe you are at coachella, go to this one. Their latin american vibes are what makes this duo so unique. You'll have such an amazing time seeing Thievery and Corporation
Moe. | July 11 | Belly Up
Reserved Prices: $65 General Admission: Not announced
https://bellyupaspen.frontgatetickets.com/event/tx3d7e8zrd1ufy4h
Moe.is an American jam band who offer many different styles. Rob Derhak, the lead singer, is world known. His ability to incorporate and liven up the audience is one of the reasons why this concert is so personal for fans. This is definitely a unique choice for a concert, but if you want something different, go see Moe!
 

Melissa Etheridge | July 26 | Belly Up
$95 GA / $195 VIP 3 Package GA / $295 VIP 2 Package GA / $375 Reserved / $645 VIP 1 Package GA
https://bellyupaspen.com/melissa-etheridge
Melissa Etheridge is a singer-songwriter and activist. She fights for racial and gender equality. Melissa is such an amazing soul to see and her talent makes it all much more special. She truly tries to make all concerts personal and different for fans. If you are looking for a strong willed female artist to see this summer, Melissa is a must!
  

The Kills | August 16 | Belly Up
Reserved: $95 General Admission: $60
https://bellyupaspen.frontgatetickets.com/event/05o6knvhl8r0xhth  
The Kills are an American-British indie-rock band. Alison Mosshart, is their strong lead female singer. The Kills pop-punk genre entice the audience with their haunting lyrics. This band offers a dark, unique vibe to their music. Go see The Kills if you want to rock out!
JAS Labor Day Experience | August 31-September 2 | Snowmass Town Park
Artists: Lionel Richie, Jack Johnson, Zac Brown Band, Michael Franti & Spearhead, Fitz & The Tantrums, Gary Clark Jr, Bahamas, and The Record Company
VIP Package: Sold Out  3-Day Pass: $219.95 JAS Deck: $750  Single Day: $99.95
http://jazzaspensnowmass.org/labor-day-experience.html
Who wants to miss out on three days of seeing some of the most internationally known and famous artists performing in Aspen? The JAS Labor Day Festival is a fun-filled event with most of its proceeds going to the Aspen Music School. You have to go see all these beautifully talented artists in a unique place like Aspen. 

About the Writer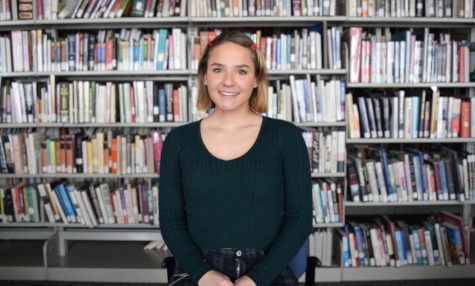 Bella Hoffman, Staff Writer
Bella is a junior at AHS and this is her second year as a staff writer for the Skier Scribbler. Bella is also apart of the AHS Dance Team and spends her...