The benefits of participating in high school athletics
Sports help train the body, both physically and mentally, which benefits the student's health overall and also teaches them life traits for later down the line. Many AHS students participate in sports, but some kids don't see value in participating in athletic activities. However, the benefits of doing a sport out weights the downfalls.
Ansley Totten-Ronay, a junior at AHS, plays lacrosse and hopes to play in college if it fits into her daily life at school.
"I think it's beneficial because it keeps me active and healthy, so for me, a healthy body leads to a healthy mind and keeps me more productive and motivated," Totten-Ronay said. "I hope to stay active throughout my college experience."
While sports-related injuries are common among athletes, students who don't actively participate in a sport are also at risk of brittle bones and weakness.
A study from Harvard shows that kids and adolescents need at least an hour of physical activity per day to stay healthy. School sports activities are offered at AHS and give students chances to reach outside their comfort zones.
Ellie Martin, a freshman at AHS, plays softball and golf. She loves both sports and hopes to keep playing through high school.
"Sports give people a chance to be a part of something like a second family. Doing sports motivates me to try my best in school so I can do what I love outside of school," Martin said, "They affect my home life in a positive way too because it helps me stay on track."
A study from MU Health has shown that students who play a sport are under more stress, but in turn, are taught responsibility earlier than others. Sports are a natural stress reliever and can also boost self-esteem. Even if someone isn't the team captain they're still learning team building skills that stick with people throughout their life. For students who are afraid to step outside their comfort zone: try something new! AHS is a welcoming community where students are set up for success.
About the Contributor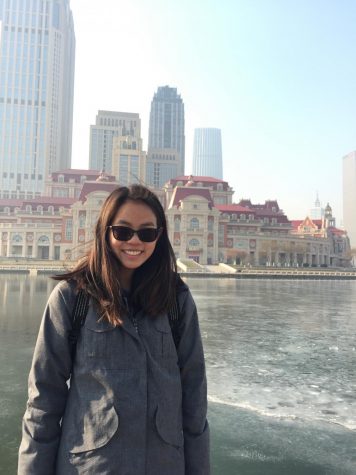 Aja Schiller, News Editor
Aja is currently a senior and has been writing with the Skier Scribbler since she was a freshman. She's spent her quarantine growing new plants, reading,...