The year of lasts
Hang on for a minute...we're trying to find some more stories you might like.
As school roars to a finish, seniors begin to reflect on their high school experience as well as their best moments in their hometown of Aspen. The realization is upon us that activities and traditions, our last sporting games, last prom and last weeks of being home, will never be the same again.  
The reality of leaving it all behind occurred to me during a series of FIS races at Aspen Highlands last month, a field full of aspiring U.S. Ski Team members, college racers and for the vast majority, athletes. The skiers that would probably never again race at this high level or against women who over a decade had become their best friends. Though I had retired two years earlier from elite ski racing, I shared their sadness at making these last runs. It's how I imagine other athletes, including many of Aspen High School's standouts in soccer, football, and lacrosse, feel as they transition outside of their protective and familiar cocoons.
Senior Hannah Small said she comprehends that Aspen has been an amazing place to grow up and that she now appreciates what life in a small town has meant.
"I realized that school is coming to an end so fast, and I have finally realized that it (Aspen) brought me friends, the best memories, and opportunities that led to my success in my high school career," said Small, who will attend the University of Oregon.
After the last pitch is thrown and the final putt sunk, we seniors will transition to playing fields that may present unexpected challenges and even some hazards. These are moments we have trained for our entire lives and have finally begun to understand their true values.

About the Writer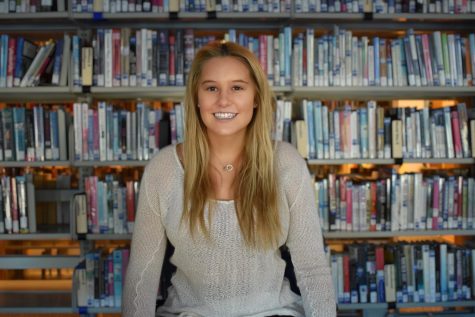 Madison Osberger-Low, Sports Editor
Madison Osberger-Low is a senior at AHS and the Sports Editor for the Skier Scribbler. This is her fourth year writing for the paper and she hopes to...