Ski Season has come to an end, what do we do now?
Advertisement
Hang on for a minute...we're trying to find some more stories you might like.
The closing of the ski slopes seems to annually leave Aspen's youth with way too much time on their hands. Teenage adrenaline junkies don't seem to embrace all four seasons of Aspen as they could, and we would like to think it's because of their oblivion to what their backyards have to offer them as the bright sun vanishes the snow.
Aspen Skiers often perceive hiking as either 1. Their least favorite activity that they were forced to do in middle school, or 2. A fundamental part of every mother's life. However, we must not dismiss how lucky it is to live in a place where there is a hike for everyone, and no matter the degree of difficulty, each one is guaranteed a very rewarding view. For instance, Shadow mountain is located a few blocks south of Main Street when entering from the west end of downtown Aspen. The American Flag that regally streams through the wind serves as a focal point for the duration of the very steep trek that will burn the legs of anyone who climbs to the peak. However, the view from the flag is worth 1,000 words. For those who want slightly less of a challenge, there is the classic smuggler mountain observation deck that can be reached by a gradual climb up a windy dirt road that provides the perfect panorama of our beloved City of Aspen. And if ever cruising down Cemetery Lane, be sure to hike up as far as desirable up Red Butte trail, located near the intersection of Cemetery and Silverking. The hike allows the perfect vision of all four breathtaking mountains at once. The privilege of hiking in Aspen is something that should be taken advantage of by everyone.
Athleticism is for most in Aspen, but not for everyone. There are many different methods to seek adrenaline in the valley. For instance, if ever in the mood for amusement, the Glenwood Caverns adventure park has been frequently renovating to add excitement and terror to the experiences of visitors. They already hold the highest elevation roller coaster in North America, which is something to check out in itself. In addition to amusement, adventure just outside of town to Snowmass Village to test out the new alpine slide down the mountain that has so far been a large success for the up and coming area. This summer there will be a nearly three hour long zipline introduced to Snowmass Mountain, which is anticipated to be a very thrilling experience.

About the Writer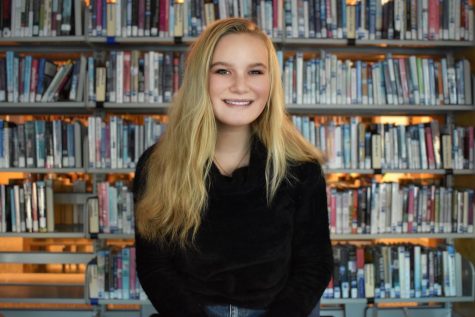 Olivia Zwieg, Staff Writer
Olivia is currently a junior at Aspen High School and has been writing for the Skier Scribbler since her sophomore year. This year Olivia is the Layout...