AHS Football to kickoff the 2018 Season
With the AHS football team's record-breaking distances last season, they have a lot to live up to in 2018. In the fall of 2017, AHS made it to the playoffs with an upsetting loss to TCA in the first round ending the season. It was an especially heavy loss as the team had to let go of several seniors, including the star quarterback, RJ Peschek.
AHS Football has had to make several adjustments in their offensive as well as defensive strategies. With one win already under their belt this season, their next game is against the defending state champions, Bayfield High School.
Max Ufkes, junior at AHS and the number four ranked wide receiver in all of Colorado 2A Football, has had to vastly improve his own game as well as the rest of the team's in preparation for the upcoming season.
"I am extremely excited for the way that this season is going to turn out. We have reacted to the loss of several amazing players this year by coming up with new plays, re-defining our coaching staff, and taking practices a lot more seriously than we ever have as a team," Ufkes said. "The main advantage that we have over other teams is that we have a completely different attitude than before. This next game is probably the toughest that we will play for a very long time, and it is going to be a great eye opener for our program in the future. We have a real shot this year, and every single player is hyped up."
In 2017, AHS struggled with their defensive line and have hired a group of coaches that are very knowledgeable about defense and have completely changed their strategies as well as the mentality for all of the defensive players this year.
Noah Hollander, being a leader on the team as well as the number 1 ranked receiver in all of Colorado 2a Football, has been spearheading all of the issues with the offense. He has also had a very close up look at the defense.
"Our offense is probably in one of the best spots that it has ever been in. We have complex plays and very elite athletes on the front line all of the time. On the other side of the field, our defense has had some struggles in the past," Hollander said. "This year our defense has been completely renovated in terms of strategy and attitude all around. This is going to be a very interesting season based on our current situation, but it will be exciting and fun nonetheless."
Aspen has not only changed their team on the field, but they have made a couple of drastic changes on the sideline as well. They have a new Adidas sponsor who has been supplying for the local team in ways that no other outfitter has done before, and they have a completely refurbished coaching staff in reaction to the loss of coach pike (the AHS 2017 coach). Travis Benson has now taken his place, and he is doing everything that he possibly can in order to give the local team the best chance at winning states possible.
"I have been accepted into the Aspen community in such a meaningful way. The reason for that is because I get to spend a big portion of my time here with the best kids that I have ever met," Benson said. "I have been waiting anxiously for quite some time to get this season on the road, and the beginning is finally here. I believe that these players have the potential in order to do whatever they want with this season, it just depends on how badly they want it.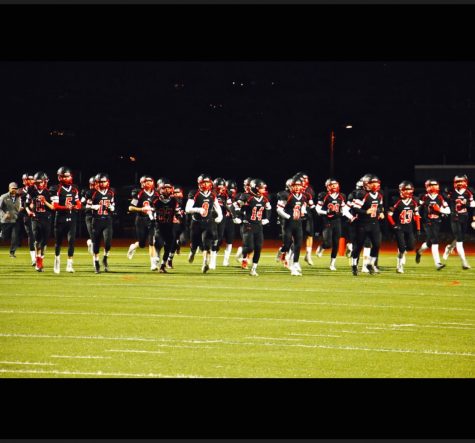 Leave a Comment
About the Contributor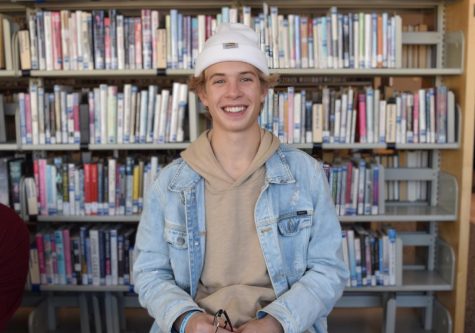 Ethan Hunt, Broadcast Producer
Ethan is the Editor in Chief of the Skier Scribbler, as well as a senior at Aspen High School. Ethan has also happily spent the last three years wit the...