Sexual assault: how it's impacting the community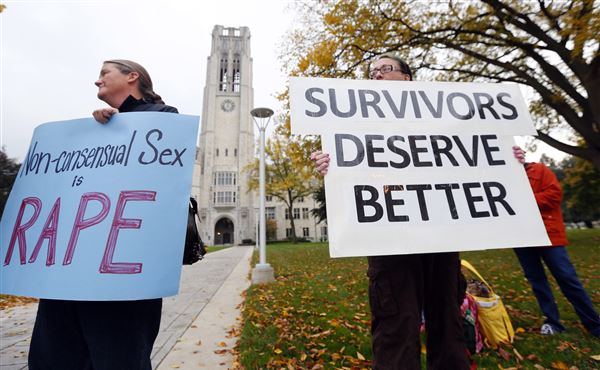 Advertisement
Hang on for a minute...we're trying to find some more stories you might like.
Every 98 seconds, an American is sexually assaulted, but only 12,000 cases are reported each year. In the midst of the #Metoo and the #WhyIDidntReport movements, once admired public figures are being held accountable for sexual assault allegations. Communities across the nation are facing questions about how they will respond to the accusations. In Aspen, women's rights are an issue many community members are passionate about. Some local women have been  inspired by well known public figures who have spoken out about their past experiences related to sexual assault. The increased media attention regarding such figures has given many women in the Aspen community a platform they needed to feel comfortable sharing their own stories.
The amount of women who speak out about sexual assault today is slim. According to rainn.org out of 1000 perpetrators, 994 of them will walk free. Only 310 assaults out of 1000 are reported to appropriate authorities. Women are often too intimidated to report their assault. Some of the main reasons why women don't come forward sooner are: shame, denial, fear of consequences, low self-esteem, feelings of hopelessness and helplessness, lack of information, a history of assault, and the effects of disbelief or drugs. Paige Quist, an AHS junior and a sexual assault survivor, believes awareness is key to getting more students to speak out .
"You just got to make kids aware that it can happen to guy, it can happen to a girl. It's just something that if it's silenced, no one will speak. If you are like 'Woah I'm worried about their future!' Well what happened to the person's future they just ruine. It's kind of like acceptance that it's not their fault and awareness of just talking about it." Quist said.
In the Roaring Fork Valley, there are resources to go too if you are a victim. There is the Aspen Hope Center, River Bridge, Sacred Cycle, Advocate Safehouse Project, and Response. The National Sexual Violence Resource Center states that rape is the most under-reported crime at 63%. 25% of sexual abuse is committed by a spouse, boyfriend/girlfriend, or a person from a former relationship. A lot of people who are in that form of a toxic relationship fear the consequences of coming forward, but the more people who do comee forward, the more beneficial on society. Baylee Miller, a junior at AHS, believes that the more active people are on speaking about sexual assault could create so much positive change.
"Women have been getting a lot more confident. I think this should've happened way sooner. The affect of people speaking out could create more of a safe space, especially for women." Miller said.
Sexual assault survivors often ask themselves the same questions we ask society: why do they wait so long to report their case? Victims often fear the consequences of going to authorities. How do we advocate for more victims to speak out and get help? Anna Beth Clark, an AHS English teacher, believes that it's never too late to speak out.
"Timing doesn't matter. You don't have to feel like it's too late. Teaching girls to speak up is what we are trying to do. It's never too late to come forward." Clark said.
Psychology.com states that three out of four people will never tell the authorities about the assault.Instead, they typically avoid the harasser, deny or down play the situation, or attempt ignore, forget, or endure the behavior. This shows that it's never too late to come forward about sexual assault. Clark believes that it's important to recognize that it does happen to men.
"Some of the language around sexual assault is very heteronormative. There's still a little bit of work needing to be done about men speaking up because it happens to men as well. It's not just men who are the perpetrators. While I think that the majority of people speaking up are women, I think it's even harder for men to come forward." Clark said.
Nsvrc.org states that one in five women and one in 16 men will be sexually assaulted while in college. While the majority of people speaking out today are women, men are continuing to battle the stigma around females only being sexually assaulted. Even though the amount of women who experience sexually assault is much higher than men, they are still at risk. In the Roaring Fork Valley, the "small town" nature prevents more people from coming forward. Several members of the community forget to acknowledge and praise survivors for speaking up, which could put an end to sexual assault in the Aspen community. Quist is continuing to encourage more students in the Roaring Fork Valley to speak out.
"I've recently been urging people people to come forward because the more people that speak out, the more of an impact we can have in changing the quote-on-quote rape culture. There is help out there like River Bridge, Huff, and the Aspen Police Department. One of the best ways to promote the education of sexual assault is letting people speak. Don't silence anyone. The more people's voices are out there, the better. I spoke and now other people are speaking. If you just have that one person saying 'You can do this!' then other people will come forward creating kind of like a snowball effect." Quist said.
If you or someone you know is a victim of sexual violence, please contact the sources below:
River Bridge Regional Center: (970) 945-5195
Response: (970) 945-5195
Sacred Cycle: 970-275-4721
Advocate Safehouse Project: (970) 945-2632
Aspen Hope Center: (970) 925-5858

About the Writer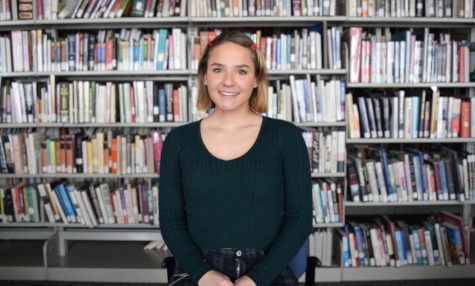 Bella Hoffman, Staff Writer
Bella is a junior at AHS and this is her second year as a staff writer for the Skier Scribbler. Bella is also apart of the AHS Dance Team and spends her...