New staff members to AHS
Anna Beth Clark: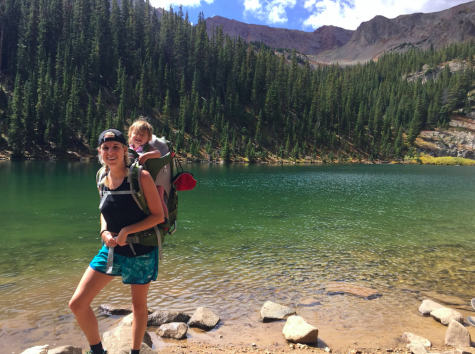 Anna Beth Clark is a new English teacher at AHS, teaching 9th and12th-grade. She recently moved to Aspen from Houston, Texas. Before teaching at a private school in Houston, Clark taught at an all-girls international boarding school in Virginia. She grew up in Louisiana and attended college in Memphis, then returned to Louisiana for grad school. In her free time, she enjoys spending time with her family and being outdoors.
"I have a one-year-old and a dog, so that's how I spend a lot of my free time. I basically like doing anything outside. My husband and I met playing college tennis, so tennis for sure. I like reading; I should probably say reading since I'm an English teacher. [My favorite book is] Little Women. It doesn't necessarily reflect my taste in books, but I mean, it's been my favorite book for forever, and my daughter is named after Joe March," Clark said.
Amanda Trendell: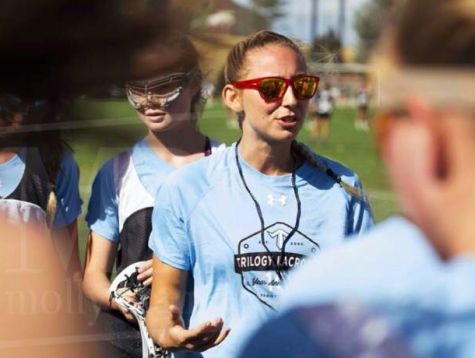 Amanda Trendell is a new administrative assistant, lacrosse coach and assistant athletic director at AHS. She grew up in a suburb outside of New York City before attending Rutgers University in New Jersey to play Division-I lacrosse. Before moving to Aspen, she worked at Trilogy Lacrosse, a nation-wide and highly competitive lacrosse club. Before working at Trilogy, there was only a men's program; however, Trendell started and developed the girl's program at Trilogy Lacrosse into the well-known team it is today. Her passion for athletics emerged from her involvement in team sports from a very young age. She was also a competitive basketball and soccer player in high school.
"Through my college career and as a kid, I saw a lot of flaws in the athletic system. From this, I kinda made a mission to either give girls really good coaching or kind of make a difference in any athletic department– whether it was girls not getting what they needed or just kind of disorganization of athletic departments," Trendell said.
Recently moving here from NYC, Trendell enjoys spending time outside and exploring the mountains. She is excited to continue working and coaching at Aspen High School.
"I like to ski. Obviously, mountain bike, I hula hoop dance, which is super interesting, hike, just kinda anything outdoors," Trendell said.
Charlie Laube:
Charlie Laube is a new college counselor at AHS and is very excited to be in Aspen. One of his main obj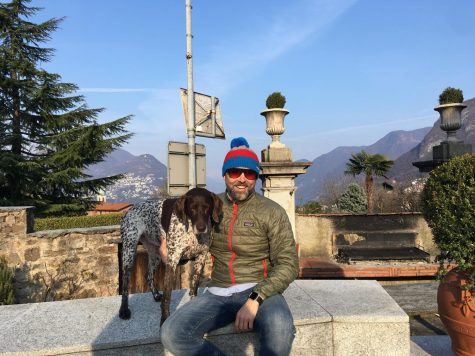 ectives while at AHS is to tone down some of the anxiety that the college admissions process can root in students.
"I figured that one day I'd work in a place where I could be called by my first name," said Laube.
"High school and before was not easy for me, so the quote that kind of guides me today is, 'be the person you needed when you were younger' because there wasn't a person that was taking an interest in my struggles, so I felt very isolated and alienated. So if I can help a student not feel lost, then I'm doing the best thing I can be doing. I'm being my best self," Laube said.
Laube grew up on an apple farm in Ohio before going off to college in Worcester, Ohio where he played Division-III lacrosse.
"It was a great way to grow up. I later came back to Worcester college to work for them, and I worked in admissions. So my whole professional life has been involved in the college process. Then most recently, I was in Denver working at Mullen High School. Then this opportunity presented itself, and my brother and I both used to be ski instructors back east. So I moved back here, he moved back from Switzerland, and now he's in Carbondale," Laube said.
Laube is also very excited to be living in the mountains and exploring the mountains.
"I'm a big skier. I've been skiing for like 35 years. Cycling, hiking, pretty much if it's outdoors, that's where I like to be. I also spent a couple of years working for the National Parks Service," Laube said.
Diane Godfrey:
This year, Diane Godfrey, a long-time local and mother of four past and present AHS students, is taking on a new position at Aspen High School. Godfrey is currently looking at ways to improve and redesign the library, hoping to make it into a more productive and collaborative environment. Godfrey is also teaching freshman seminar and French, as well as helping out in the business department. One of Godfrey's main objectives is to enhance the level of education students at AHS are receiving by focussing on more project-based learning.
"We're introducing projects starting in freshman seminar so that students can start looking at where they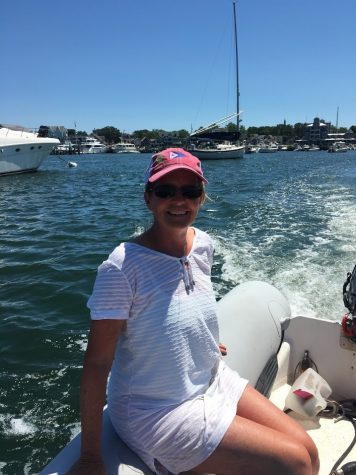 want to do volunteer hours, if they want to create a project, or if they want to learn about something that we don't offer. We're starting that freshman year so that by the time you're a Junior or Senior you might have created something that you can do all your CAS, NHS or volunteer hours for, and it's a project that you're really interested in," Godfrey said.
Godfrey is also hoping to provide AHS students with more work-based learning and experiences.
"I'm also helping Sherri and Steve in the business department with work-based learning, internships, and independent study. So, once again, it focuses on learning through projects and real-life experience. For example, if a student wants to get more background in hospitality, say at a hotel or restaurant management, we can help set up that internship for them so that they can go that period and work on that. This way, you are getting more work experience in areas that you are interested in before you go to college and its this big commitment," Godfrey said.
Keala Asher: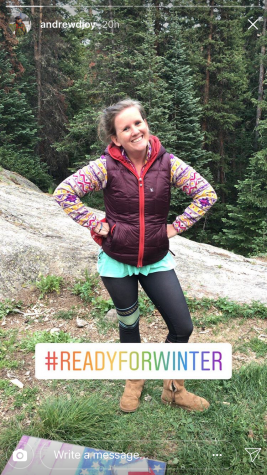 Keala Asher is a new ESS teacher and specialist at AHS this year. She has lived in Aspen for the past four years and began working at Aspen High as a paraprofessional last year. She is very excited to be working with the students at AHS and shared how she first discovered her passion for teaching.
"Ever since I was young, I just loved learning and when I was good at something that someone didn't understand. I really loved trying to get them to understand. I just worked with kids ever since I graduated. I've done camps and taught art and wakeboarding and all sorts of different fun things. I just love kids and watching them learn, and that little spark that goes off when they get it," Asher said.
In her free time outside of school, Asher enjoys spending time outdoors and exploring the arts.
"I love camping and just being outdoors. Being near water, near the ocean and the lake, I love doing that kind of stuff. I'm really into the arts, so I love photography, painting, sewing- basically anything creative and working with my hands," Asher said.
Shannon Worth:
Shannon Worth is also a new teacher to AHS, although she was a long-term substitute teacher for health and PE last semester. This year, she is teaching two new courses, Yoga and Mindful Living, Athletic Conditioning, as well as Health.
"[Athletic Conditioning] is sort of the new coed fitness. My background is in exercise science, so it's going to be focused on this a little bit more. It's really like teaching all the new fitness trends and teaching how to train for your sport, if you play a sport. So it's kind of a hybrid of a kinesiology class and then a fitness class. So you're learning about it, and then doing it as well," Worth said.
Worth moved to Aspen a little over a month ago from the Boston area, where she had grown up and lived the majority of her life. It was in Massachusetts where Worth received her education and training in yoga. Worth attended the Kripalu Center for Yoga & Health (the largest yoga center in the US). At Kripalu, Worth was trained on a specific curriculum for high school students.
"So this curriculum is all meant to help students de-stress and be better in school, be better friends, and be kinder to each other. Then, the second quarter, the students will be learning about other styles [of yoga], and a little bit about the philosophy. Then for the mindful living part, on the block days, we'll go on hikes or do mindful coloring, and we do a lot of creative stuff too. The curriculum calls it refilling the well. So, when you're depleted from all the stress kids have this is going to help them refill their well and not be as depleted," Worth said.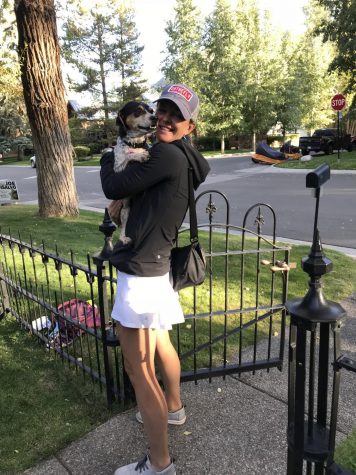 Worth shared that she found her passion for athletics, yoga and healthy living from a very young age, most of which was inspired by her father. Worth competed in gymnastics as a young kid, and her father- who has always been a coach- would use weightlifting to help make her stronger. In fact, at the age of 14, Worth was a World Champion Powerlifter.
"Ever since I was a kid, I have been very into weights and fitness. Then, I would say I took my first yoga class in college. When I taught in Massachusetts, I would use yoga as a way to de-stress. I soon discovered that this was helping me so much, and I wanted to be able to share this with kids. So then I did my first yoga teacher training, and then I actually left teaching for about three years before I came to Aspen, and I actually had my own business where I went to school and trained teachers to teach yoga to their kids. Then I was just in Aspen, working at Lululemon and teaching yoga, and I decided I wanted to go back into teaching. So it was all kind of organic and meant to be for me to end up teaching at Aspen High School," Worth said.
Brittany Hoefert:
Brittany Hoefert is a new Spanish teacher at AHS. Before teaching in Aspen, Hoefert spent a lot of time traveling.
"I grew up in Wisconsin before going to University in Texas. Then, I did some archeology in Florida. After that, I taught in Chile, then in England, and then I came here," Hoefert said. "I'm learning how to ski. I haven't quite made it onto Aspen mountain yet; I'm still on Buttermilk. I like to hike too."
Hoefert also explained the root of her passion for Spanish and learning new languages.
"I don't know if I had a moment of inspiration, but I really like telling stories, and I also like learning about other cultures. So telling stories and learning about other cultures, which is perfect when learning about another language," Hoefert said.
Hoefert also loves taking care of her peculiar pets.
"I have four pet rats. Their names are Pickle, Potato, Peanut, and, um, my husbands going to be mad that I forgot. I forgot the other one! Ask Mr. Reed. –Pumpkin! Pumpkin is the other one," Hoefert said.
Hoefert would also like to let students know that she is managing the yearbook committee this year. Due to little student involvement in yearbook recently, the administration has agreed to give students business credits or volunteer hours for their participating in the club.
About the Contributor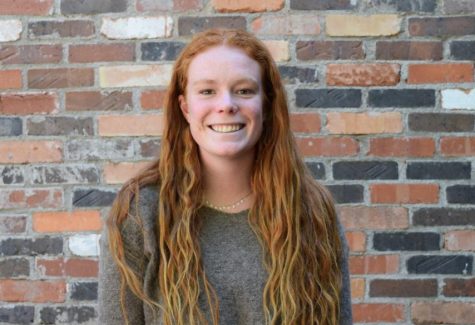 Maeve McGuire, Editor-in-Chief
Maeve is a senior at AHS. This is her third year writing for the Skier Scribbler, now working as Editor-in-Chief. In her free time, she enjoys playing...